February 27, 2023
By Shelby Thevenot
The year was 2021—the second year into the worst pandemic in over 100 years—Canada was only inviting immigrants who were most likely to already be in Canada. Two years later, we now know more about who got invited, and what it says about Express Entry candidates who are already in Canada.
Immigration, Refugees, and Citizenship Canada (IRCC) recently released its 2021 Express Entry report. It contains insights into Express Entry from the year when only Provincial Nominee Program (PNP) and Canadian Experience Class (CEC) candidates were invited.
In 2021 IRCC held 42 ITA rounds and issued 114,431 invitations, an increase of 6 percent from the 107,350 invitations issued in 2020. In 2021, the great majority (87 percent) of the total invitations issued were under the CEC—much more than 2020 (54 percent) and 2019 (36 percent)— the rest were issued under the PNP.
The socio-demographic characteristics of the candidates who received Invitations to Apply (ITAs) changed significantly from 2019 to 2021. The shift shows us how focusing on candidates in Canada changes the Express Entry landscape.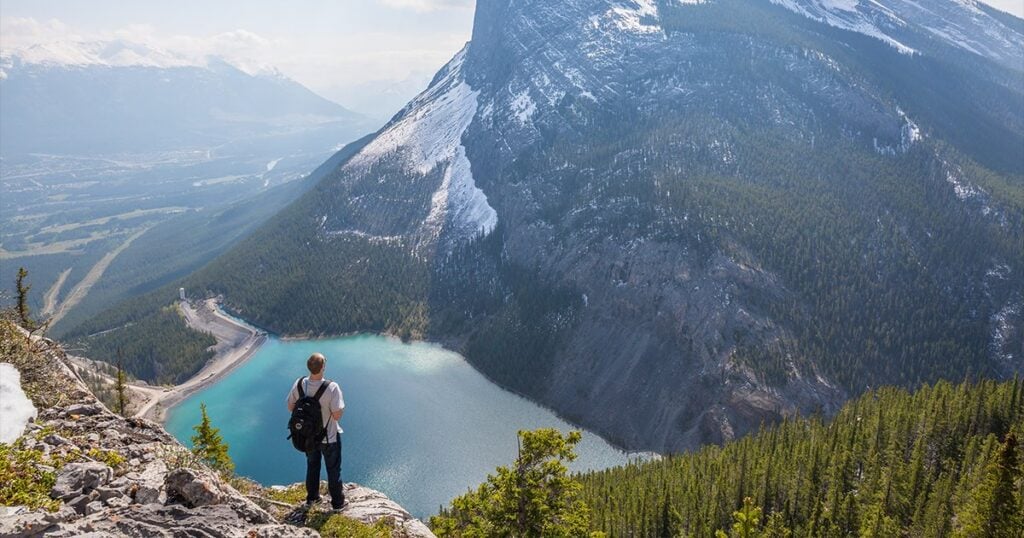 Our Partners
Enjoy exceptional health coverage
Make sure you're fully protected in Canada with an international health insurance plan from Cigna.
Get a free quote
Age
For instance, a lot more people between the ages 20-29 were invited—note that "invited" is not the same as receiving permanent residence.
This age group receives the highest number of points of all the age groups, and usually they receive the largest portion of all ITAs.
However, from 2019 to 2021 the share of candidates aged 20-29 increased from just over half to almost two-thirds.
Education
The overall number of candidates who got ITAs were still highly educated. However, fewer candidates were invited with Master's degrees or entry-to-practice degrees (48 percent in 2019 compared to 19 percent in 2021).
Meanwhile, in-Canada candidates appear to be most likely holding a post-secondary credential of one to three years. In 2019, the percentage of ITA holders whose highest education level was a one or two-year post-secondary program was 5 percent. In 2021, the proportion exploded to 22 percent of all invited candidates.
Candidates whose highest education attainment was a post-secondary program of three years or more increased from 42 percent in 2019 to 54 percent in 2021.
Language
While official language proficiency is still high among ITA recipients, it declined two benchmark points between 2019 and 2021. In 2019, the largest proportion of invited candidates had Canadian Language Benchmarks (CLB)/Niveaux de compétence linguistique canadiens (NCLC) level of 9 (45 percent). In 2021, the most common level was CLB 7 (41 percent).
CLB 7 is considered "Adequate Intermediate" proficiency. Users can understand abstract concepts, as well as moderately complex formal and informal communication. CLB 9 is considered "Initial Advanced Ability".
The extra Comprehensive Ranking System (CRS) points you can get for having a CLB 9 as opposed to a CLB 7 is just 2-3 points—except when transferability points are included.
If you have foreign work experience with good official language proficiency you can get 12-25 additional points for having CLB 9 over CLB 7. The fact that fewer people received ITAs from abroad could indicate that fewer people got extra points here.
You can also get transferability points for education and high language proficiency. The difference between additional points is the same, 12-25 more points for having a CLB 9 compared to a CLB 7.
Interestingly, although Canada increased points for French-language proficiency in 2020, fewer invitations were sent to candidates who met the criteria in 2021. IRCC says it is likely due to the shift to CEC-specific rounds, as historically, most French-speaking candidates have been eligible to be invited under the FSWP but not the CEC.
Work experience
CEC candidates need at least one year of Canadian work experience—in a skilled occupation—to be eligible for the program.
For this reason, 92 percent of invitations went to candidates with at least one year of eligible Canadian work experience. Fewer candidates with significant foreign work experience were invited to apply.
The percentage of people with no eligible foreign work experience shot up to 58 percent in 2021 from 21 percent in 2019.
Additional points
The number of people who got invited based on human capital points alone (i.e. work experience, education, age, and language ability) were down from 40 percent in 2019 to 27 percent in 2020.
According to the report, this decrease suggests that "additional points" are increasingly important to a candidate's chance of receiving an ITA.
Additional points encompass those who receive points for the following factors: provincial nomination (600 points), arranged employment (50 or 200 points), post-secondary credentials in Canada (15 or 30 points), French-language proficiency (25 or 50 points); and having a sibling in Canada (15 points).
You can get a maximum of 600 CRS points for scoring in the "additional points" category. For example, if you get a provincial nomination, worth 600 points, then you won't get points for the other factors. You can qualify for multiple additional points types, like points for having a sibling in Canada and French-language proficiency.
Gender
Overall, men received 57 percent of the invitations issued in 2021 and women received 43 percent.  From 2019 to 2021, there were 21 invitations issued to candidates who indicated another gender, an unspecified gender or unknown. Because of the small counts, IRCC's data is not broken down by these gender categories.
The proportion of invitations issued to men and women by program was identical: both genders received invitations to apply to the CEC most often (87 percent), followed by the PNP (13 percent) and none under the FSWP or FSTP.
When looking at additional points, the figures generally align with the overall breakdown of ITAs by gender—except for arranged employment. Whereas the instances of additional points assigned to men and women were roughly 50-50/45-55 percent for all other factors, two thirds of candidates who received ITAs with eligible job offers were men.
This stat suggests that men are more likely to report a valid job offer for CRS points than women.
Countries
Canada was the most common country of residence among ITA receivers. The proportion of ITAs issued to candidates in Canada grew from 63 percent in 2020 to 90 percent in 2021.
While India remained the top country of residence for those invited from abroad, the proportion dropped from 10 percent of candidates to 3 percent.
Nigeria was the second most common country of residence for ITA-receivers in 2021, up from the third most common in previous years.
The share of those invited from the U.S. (which had been second place in previous years) fell from 7 percent to less than 1 percent.
Why only CEC and PNP in 2021?
The reason for only inviting CEC and PNP candidates was to meet what were, at the time, record-high immigration targets while the border was still closed. CEC candidates are more likely than candidates of any other Express Entry-managed program to already be in Canada as they need one year of Canadian work experience. One invitation round on February 13, 2021, through which more than 27,000 ITAs were issued to all CEC-eligible candidates in the pool at that time, over 90 percent of whom were already in Canada and employed.
PNP candidates, although not necessarily in Canada, benefitted from provincial and territorial agreements with the federal government that support immigration (in addition to Canada's bid to welcome 401,000 new permanent residents.)
Canada began opening its border in 2021, but all-program draws that would invite Federal Skilled Worker Program (FSWP) candidates were still paused. No candidates were invited to apply to the FSWP or the Federal Skilled Trades Program (FSTP) in 2021. In September 2021, draws for CEC candidates came to a halt until Canada held its first all-program draw again in July 2022.
Upcoming changes to Express Entry
This year, Canada has planned to start inviting Express Entry candidates on a new basis. Rather than focusing on CRS every draw, candidates will also be invited to apply based on an economic goal set out by the Canadian government. It could be an occupation, language ability, or education attainment. Actual details on what these categories will be are scarce at this time.
IRCC says, "categories for these draws will be established, change over time, and will be informed by data and labour market information, as well as engagement with provincial and territorial partners and through stakeholder consultations."
IRCC is calling it "category-based selection" and it is expected to start in 2023.
If you're interested in moving to Canada but not sure which program you may be eligible for, check your eligibility for more than 20 different Canadian immigration programs by taking Moving2Canada's free Canada Immigration Quiz.
Want to be the first to find out about the latest Canadian immigration news? Create a free Moving2Canada account and sign up for our newsletter!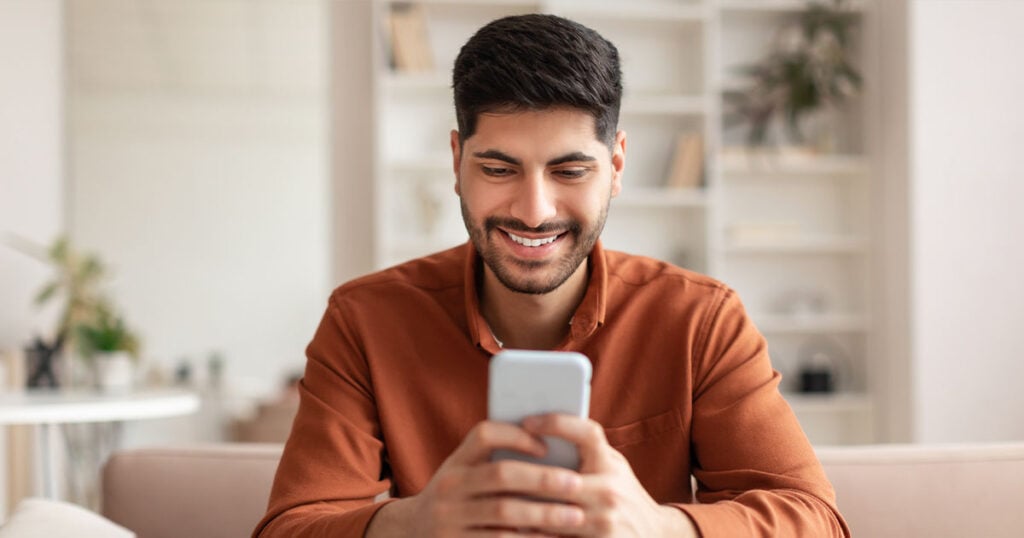 Stay up to date with our free newsletter.
Get immigration updates & new resources to help you move to Canada and succeed after arrival.
February 27, 2023
By Shelby Thevenot
Tags