December 27, 2017
By Ruairi Spillane
Looking ahead to 2018 in terms of construction and engineering recruitment, the key drivers of this sector are likely to be real estate and infrastructure spending across the major cities.
Before reviewing each sector, let's take a brief look at immigration topics.
Plan your move to Canada
At a federal level, Canada's immigration system is primed to welcome highly-skilled construction and engineering professionals. Canada will continue to open its doors in 2018. Before engaging in employment, candidates must first be legally permitted to work in Canada.
Jobseekers from more than 30 countries, including the UK, Ireland, and Australia, may consider becoming a temporary resident in Canada through the International Experience Canada program. It provides individuals aged 30 or under (or 35 in some countries) with permits to live and work in Canada for one or two years.
For other options, see our guide to temporary work permits.
In addition to new arrivals on work permits, Canada is also expected to welcome more than a quarter of a million new permanent residents through its economic and Family Class programs in 2018 alone. Learn more about permanent residency here, including the Express Entry system used to select many of Canada's economic immigrants, and the Provincial Nominee Programs that are on offer across the country.
Employer sponsorship
Whether company sponsorship is the recommended immigration strategy for construction jobseekers and their potential employer depends on the company, the location, and the position. Consequently, it may not a a recommended strategy. Unlike Australia and much of the Middle East, gaining a temporary work permit via employer sponsorship is more difficult. It's not as common for construction and engineering employers in Canada to provide job offer support for candidates outside the country. As such, we recommend pursuing your work permit options independent of a job offer, if possible.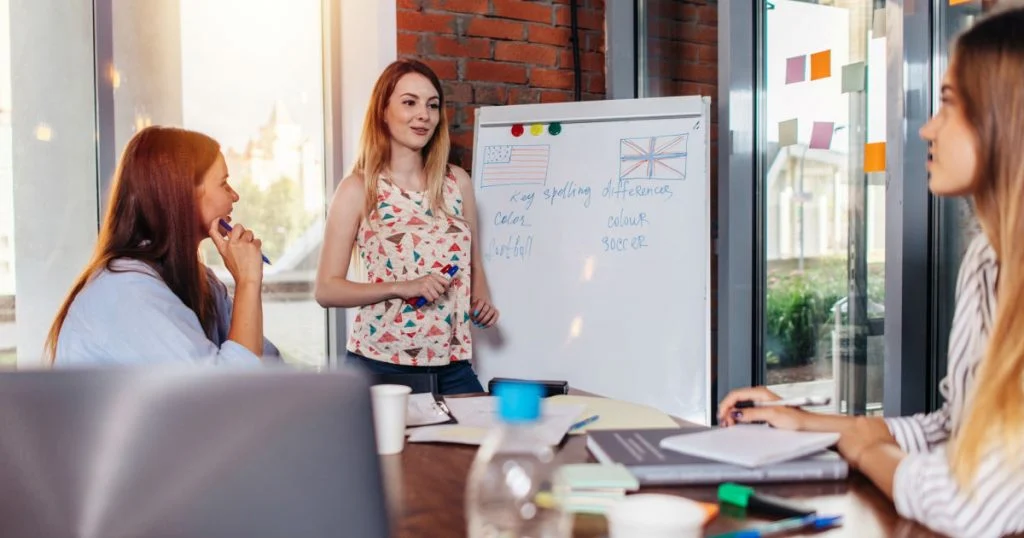 Let your job search soar with Moving2Canada's help
Create a Moving2Canada account to get job postings, advice, and a copy of our FREE Getting Started Guide magazine!
Find out more
Areas of strong demand in construction
Over the past five years, Canada's long term need for senior level construction personnel has grown. This is despite a slowing of the economy more generally. A steady flow of senior level candidates are needed to replace the retiring baby boomers in Canada.
These role include:
ICI & High-Rise Buildings – Senior level Project Managers, Superintendent & Estimators, Mechanical and Electrical Project Managers
Infrastructure – Design Managers, Schedulers, Rail experience
Estimators – All levels. Employer sponsorship is often available for senior level estimating professionals.
Quantity Surveyors – consulting firms have huge demand for cost consultants where now Canadians general contractors are hiring Quantity Surveyors and Commercial Managers for larger projects.
Development – Development Managers for mixed-use and high-rise developments across real estate.
Building Services – both on consulting (design) and contracting side of projects.
Planner / Scheduler – finding candidates with suitable levels of project programming and construction experience is always a challenge.
Institutional, Commercial, and Industrial (ICI) Buildings
There are mixed fortunes across Canada, with the Prairie and Maritime provinces still struggling due to low commodity prices. Ontario, Quebec, and British Columbia represent the safest bets in terms of employment opportunities in 2018. Vancouver and Toronto continue to experience huge real estate bubbles, with a correction likely in 2018 as regulators seek to calm the market.
High-Rise Residential
There is a demand for construction professionals, as high-rise experience continues to required. High-rise buildings emerge in the suburbs of all the major cities. While this space was typically occupied by developers and high-rise specialize contractors, more and more general contractors are getting involved in high-rise projects.
Infrastructure
Since commodity prices fell apart in 2014, Canada invested heavily in infrastructure to stimulate the economy. With growing populations in major cities and aging infrastructure, increased spending in infrastructure has seen lots of major transportation and water infrastructure projects move forward across the country.
Industrial
With low commodity prices, 2018 could be another slow year for both oil and gas and mining sectors in Canada.
Emerging trends
Passive House construction – Expect to see more commercial and institutional projects in 2018.
P3 expertise – Canada's Public Private Partnership (PPP or P3) model works well and it's a very active market.
Lean construction / Integrated Project Delivery (IPD)
Modular / Off site construction
Glulam / CLT – with a rising cost of concrete and shortage of trades, structural timber will be used more.
Use of BIM technology.
Overall, Canada's diverse economy is likely to continue to present opportunities in the these sectors for employers and jobseekers alike.
Thanks for your support in 2017 and into 2018.
Ruairi Spillane
Managing Director, Outpost Recruitment
December 27, 2017
By Ruairi Spillane