April 20, 2023
By Shelby Thevenot
Big cities are still the most popular destinations for newcomers to Canada, but more people are starting to take notice of smaller communities. And why not? Smaller communities are oftentimes more affordable than the major urban centres.

But affordability is just one pull factor among many, as small cities pull in newcomers for plenty of other reasons too.
We went through Statistics Canada's data, including the 2021 census, and found some of the fastest growing small cities in Canada. These cities tend to be popular among young families who are looking for a place to raise their children.
These five destinations are included among the "best" not only because of significant population growth over five years, but also because on average their costs of living are less than what you would find in bigger cities. Many of them are near enough to the large urban areas for you to enjoy the vibrance of city life, but you might even find these places offer everything you need on their own.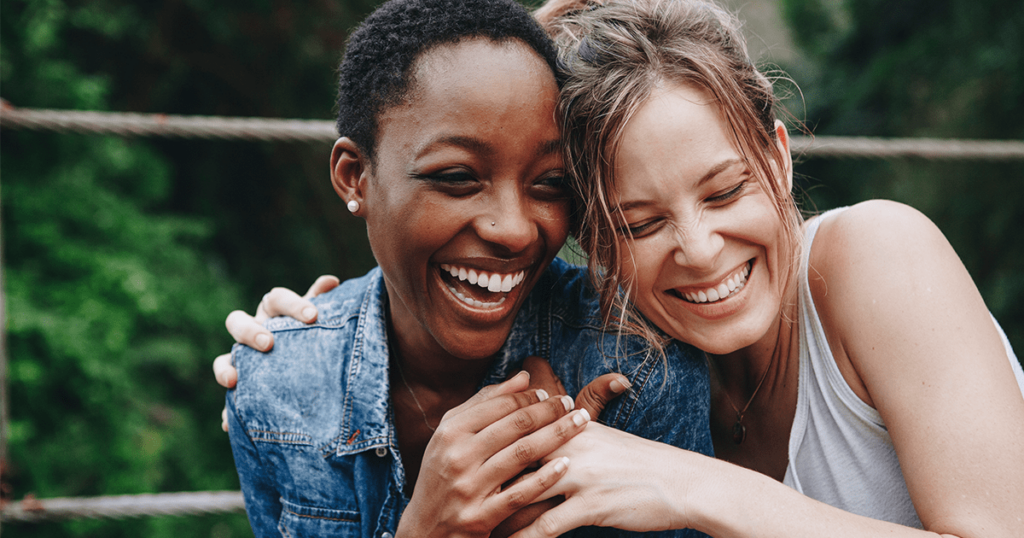 Our Partners
Are you covered for life in Canada?
Protect what's most important to you with Cigna's exceptional health insurance coverage.
Get a quote today
Jump To
What you'll find on this page
East Gwillimbury, Ontario
If you dream of raising your family in suburbia, East Gwillimbury may be the place for you.
Located within the Census Metropolitan Area of Toronto, East Gwillimbury has made headlines for being Canada's fastest growing municipality. According to the 2021 census, East Gwillimbury grew 44 percent in five years. Its immigrant population more than doubled in that time, with the largest share of these new immigrants hailing from China.
The overall population of East Gwillimbury is around 35,000 and growing. It is about an hour away by car or public transit from downtown Toronto, which means it's not necessarily the most affordable destination on our list. The monthly cost of living in EG is somewhere around $3,127 CAD, whereas Toronto dwellers may have to shell out $3,985 CAD every month just to enjoy a reasonable living standard.
East Gwillimbury is a place for families with two incomes and maybe some kids. According to Point2Homes, about 30 percent of the population is under age 24, with the largest share being under 14. And while the largest share of households are made up of two people (~31 percent) about 22 percent are made up of four.
As you would hope from a family-friendly community, East Gwillimbury is home to a number of schools and recreational activities. Sitting in the northern part of the York Region, East Gwillimbury is quieter and more peaceful than the bustling streets of the city. But quiet does not equal boring — there are still plenty of amenities with over 30 park locations, sports fields, playgrounds, and a mountain bike course.
Other attractions include the historic Sharon Temple, the popular Bare Oaks Family Naturist Park, and one of the few remaining drive-in theaters in Canada, Stardust Drive-In.
Langford, British Columbia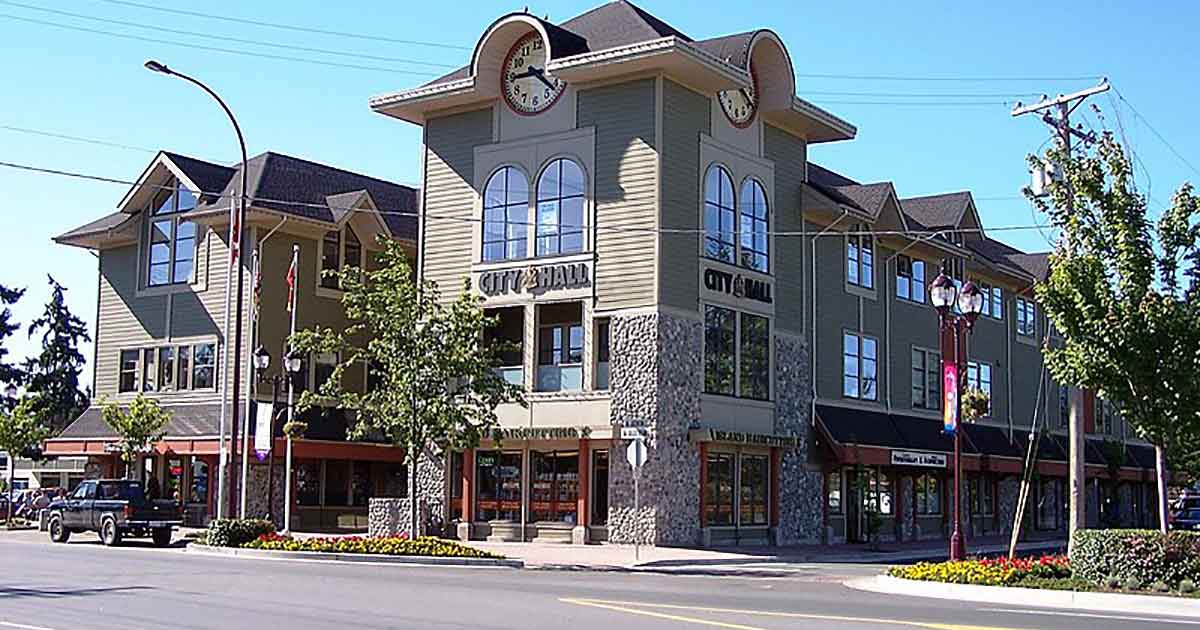 How about that Vancouver Island life? (Side note: Vancouver is not on Vancouver Island.)
Langford, BC is an up and coming city near Victoria, BC. It's the fastest growing city in the province and the third fastest growing in the country. Over five years, the population increased by almost a third to a reported 46,584 people in 2021.
About a 20 minute drive from downtown Victoria, Langford is an inland development on the edge of Langford Lake and Glen Lake. The oceanfront at Royal Beach is just a nine-minute drive from downtown.
Langford has a relatively young population. The average age is about 39 years old, compared to the average age in Canada at about 42, and nearby Victoria at 45. The top three countries of birth for recent immigrants in Langford are the Philippines, India, and China.
About 40% of homes in Langford have been built since 2011, meaning there are a lot of new houses. The majority of homes are owned rather than rented.
It is cheaper to live in Langford compared to Victoria, and especially Vancouver. According to Livingcost.org, the monthly cost of living for one person is about $1,705 per month to live in Langford, $1,906 to live in Victoria, and $2,298 in Vancouver.
It seems to be a place for couples and singles. The largest share of households are made up of two people, Point2Homes says, followed by single folks.
But that's not to exclude families. Langford is currently planning to open an elementary school and a high school within the city limits.
Whether you want to ride a horse down Galloping Goose Trail, check out the annual salmon run or spot a bald eagle at Goldstream Provincial Park, Langford is a place for people who want to live between nature and the city. Not to mention, at a more affordable price.
Other amenities you can find in Langford include the largest climbing facility on the island, a 14-acre bike park, car racing, and golf.
Niverville, Manitoba
Think you never will in Niverville? Think again.
This town located within the Census Metropolis Area of Winnipeg saw a 29% spike in new residents from 2016 to 2021, making it the fastest growing municipality in Manitoba. Home to around 6,000people, 41 percent of all recent immigrants to Niverville come from India, and about a quarter of its foreign-born population comes from Paraguay.
Niverville is a 42 minute drive to downtown Winnipeg, and a 23 minute drive to Steinbach.
The average home value is $357,600 according to Point2Homes, and the majority are the coveted single detached homes. Most homeowners are under age 44, and slightly more than half of the population is made up of families of three or more. The cost of living in Niverville is about 4 percent less than Winnipeg, SalaryExpert says.
Some major developments are planned for the area including a water park and a full service film and television studio.
Niverville residents can enjoy a range of amenities, including several parks with baseball diamonds, soccer fields, a splash pad, bike trails, a beach volleyball court, and playgrounds. The Niverville Community Resource and Recreation Centre opened in 2021, providing residents with a multi-use fieldhouse, indoor track, and arena. There's also a 9-hole golf course, a large dog park, and a skate park.
The long Manitoban winter can be enjoyed (yes, enjoyed!) thanks to skating facilities, or you could try your hand at curling. In the summer, show off your green thumb by participating in the Communities in Bloom Program or take a stroll down Main Street on a self-guided history walking tour. In June, head on over to the Old Tyme Country Fair, where Main Street is closed off and lined with rides, carnival games, food, vendors and more.
Airdrie, Alberta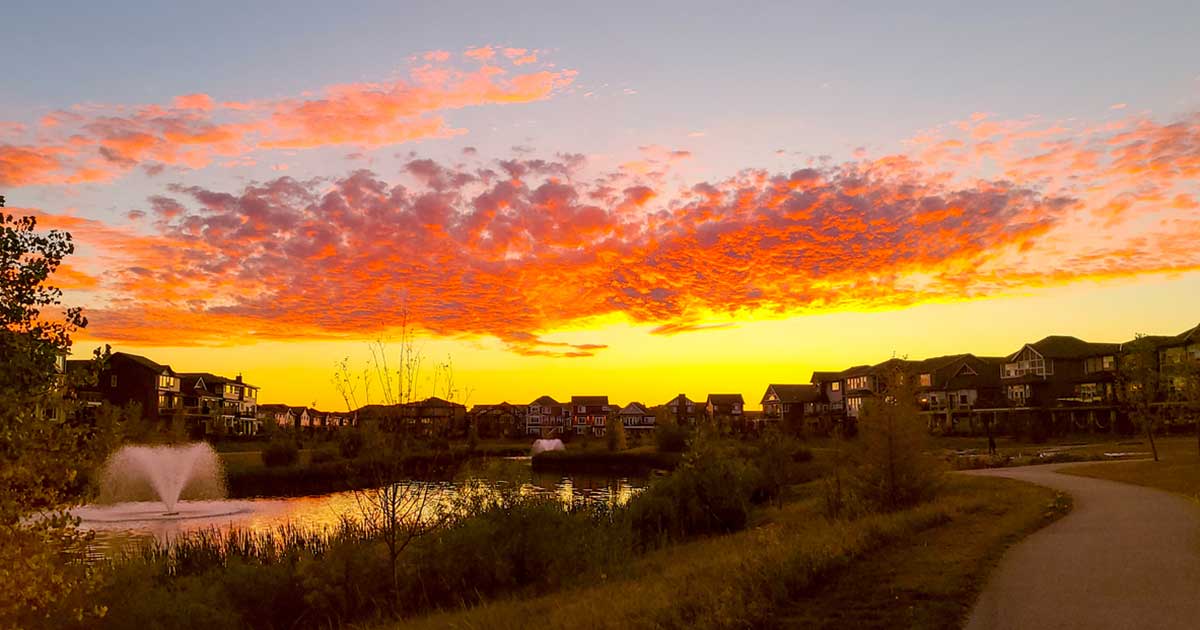 Airdrie, Alberta might be just the place you want to raise your family.
Airdrie, now home to 74,100 people, grew more than 20 percent in five years. Recent immigrants made up one-fifth of the population, the majority hailing from the Philippines, India, and Nigeria.
The vast majority of the population is under age 44. Slightly less than half of all households consist of three or more people. As such, the city is full of family-friendly activities: parks, splash pads, and kids sports leagues to name a few.
The average cost of living in Airdrie is about $3,157 per month for a single person who rents. Expect to pay more as a family, but less than you would living in nearby Calgary. Shelter costs in Airdrie for renters and owners increased only a little bit between 2016 to 2021. The average home value is about $418,000.
Overall, people tend to like Airdrie for its close proximity to the airport, big box stores, and—since it's in Alberta—no provincial sales tax. It's more affordable than big city life, but you get most of the amenities you need with the notable exception of a hospital. Surprisingly for a city of its size, the nearest hospital to Airdrie is a 20-minute drive into Calgary, but it can take up to an hour to get there in peak traffic. In March 2023, $3 million dollars was allotted for a new North Calgary/Airdrie health centre, but it is unclear which services will be offered or when the project will break ground.
Cornwall, Prince Edward Island
The fastest growing city in the Atlantic region of Canada is the family-friendly town of Cornwall, PEI.
Located about 15 minutes away from the province's capital city of Charlottetown, Cornwall got a population boost of over 20 percent from 2016 to 2021, up to 6,574. Nearly 45 percent of its immigrant population came to town within those five years. China was the top country of birth among these newcomers, followed by India and the United Arab Emirates.
When news of Cornwall's fast population growth broke, the mayor, Minerva McCourt told Saltwire the reason has to do with the schools.
"Cornwall's schools have always been looked upon as favourable and a place to go, bring up your kids. And that's been a factor in people moving to Cornwall for years," McCourt reportedly said.
Cornwall is home to Westwood primary school, Eliot River elementary, and East Wiltshire junior high.
Point2Homes says the average home value in Cornwall is at about $358,000. The cost of living is about 15% below the national average, but home prices are higher than the average price on Prince Edward Island, according to Areavibes.
If you want to have fun in Cornwall, check out the Rise and Climb Adventure Course, Seven's Pinball, or the Glen Afton Golf Course. Not to mention, being on PEI, you can drive edge to edge within three hours. Meaning all the island has to offer, including red beaches, is within driving distance.
Honourable Mentions
We can only make the list so long, but we also didn't want to leave without mentioning these Canadian cities and towns that are growing in population, as well as in popularity among newcomers to Canada.
| | | |
| --- | --- | --- |
| Name | Population | 2016-2021 growth % |
| The Blue Mountains, Ontario | 9,390 | 33.7 |
| Saint-Apollinaire, Quebec | 7,968 | 30.4 |
| Southern Gulf Islands, BC | 6,101 | 28.9 |
| New Tecumseth, Ontario | 43,948 | 28.3 |
| Thorold, Ontario | 23,816 | 26.7 |
| Bromont, Quebec | 11,357 | 25.6 |
| West St. Paul, Manitoba | 6,682 | 24.5 |
| Cochrane, Alberta | 32,199 | 24.5 |
| Carignan, Quebec | 11,740 | 24.1 |
And don't forget — Canada is BIG, bigger than you probably think. So, we made a map showing all the destinations mentioned above so you can see where they are in the Great White North.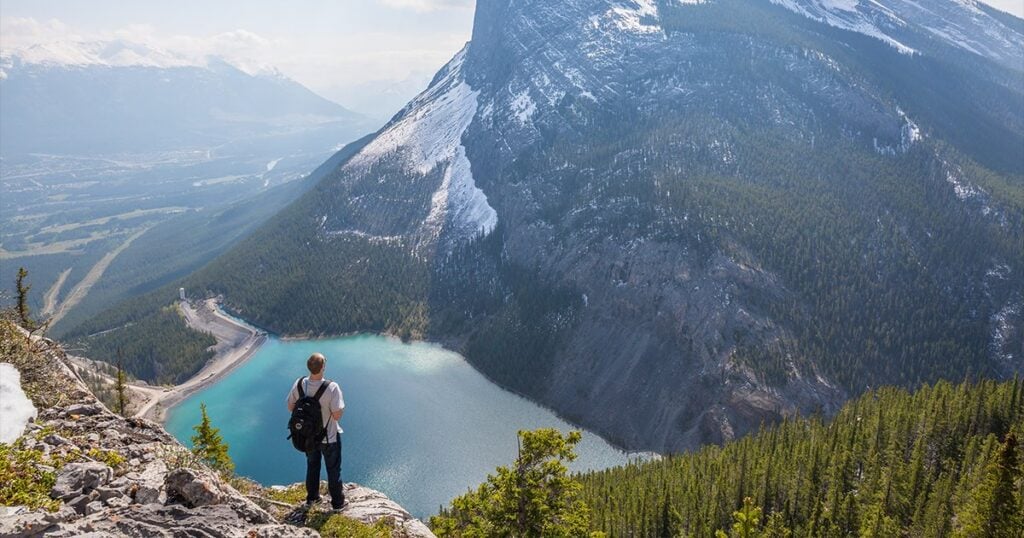 Our Partners
Enjoy exceptional health coverage
Make sure you're fully protected in Canada with an international health insurance plan from Cigna.
Get a free quote