June 17, 2014
By Hugo O'Doherty
As you prepare to embrace your welcome to Canada, it's important to know that some things are likely to be done differently than what you are accustomed to.


This article will help set you on the right path to integrating into Canadian life. Less confusion and realistic expectations when moving to Canada will increase your chances of achieving success.
1. Weather
Keen to emigrate but can't choose between sun or snow? Why not have both?
Unless you're living on the BC coast (or to a lesser extent, parts of Southern Ontario), you are almost certain to experience cold, snowy winters and hot summers, with short transitional seasons.
If you come from a mild or warm climate, the bitter cold of a Canadian winter is sure to surprise you. It's difficult to describe how cold -25°C can feel, but fear not, the good news is that you can come prepared with the right clothing and attitude.
Another upshot is that Canadians don't take summer for granted — they know how to make the most of the warmer months.
2. Diversity
Generations of immigrants have received a warm welcome to Canada. Multiculturalism is part of the Canadian ethos, and central to national policy.
Over 40 sitting Members of Parliament were born abroad. In any major city, as well as many rural communities for that matter, you will encounter myriad languages, religions, and cultures.
You don't need to let go of your culture or values after moving to Canada, but you do need to evolve so that you can successfully adjust and have the greatest chance of achieving success. Keeping an open mind will benefit you, as well as those around you.
3. Tipping
You may come from a country where workers in the service and hospitality sectors earn a guaranteed livable wage with additional benefits, and therefore tipping may not be a part of your culture. That's great, but Canada is different, and becoming accustomed to tipping is a basic 'when in Rome, do as the Romans do' situation.
Bartenders and servers generally earn minimum wage, which, depending on the province, is around $10 per hour. Indeed, some provinces have a lower minimum wage closer to $8 for service workers, on the expectation that they will earn tips to compensate, and staff usually have to "tip out" other staff (such as those in the kitchen), with a portion of their sales.
This might seem strange and you may disagree, but by not tipping, the server is effectively paying out of their own pocket to serve you. So, unless the service is poor, please tip.
The standard tip is 15% of the total bill (or 20% for highly knowledgeable, attentive service), or a dollar per drink (a couple of dollars would suffice for a round).
4. The job hunt
Researching, looking for and applying for jobs in Canada can be a lengthy process — perhaps much longer than what you are used to, as you establish connections in your new home. Months can pass before you land a professional position, so you should plan accordingly to ensure your welcome to Canada goes smoothly.
This means:
1. Bring enough funds to tide you through your first few months.
2. Be prepared to take on a non-career job in the short term but always be on the lookout for your next career move.
3. Begin to think and act Canadian before you even set foot in Canada. This means adapting to the resume format in Canada, networking and being proactive.
5. Cost of living
Avoid a harsh welcome to Canada by knowing the basic cost of living in your adopted city before you move. If you move and are surprised by how expensive rent or transportation is, that's not the city's fault — it's yours.
Research is crucial. Toronto and Vancouver, particularly the downtown areas, are relatively expensive. Rent-controlled Montreal, on the other hand, has low property values and low rent, but also lower salaries.
This site allows you to compare the cost of living between Canadian cities and towns.
6. Banking
You can get a head start on banking in Canada even from your home country. Certain banks, including our trusted partner, Scotiabank, have programs that allow prospective newcomers the opportunity to open a Canadian bank account before arrival. 
One of the hurdles that foreigners have historically faced when they first move to Canada is the ability to get a Canadian credit card. In Canada, you must build credit history in order to qualify for certain financial activities like getting a credit card, a loan, or even renting sn apartment in some cases. 
Oftentimes newcomers find they do not qualify for Canadian credit cards as they do not have a credit history in Canada—although this situation is changing now as banks like Scotiabank offer credit cards tailored to newcomers. Once you get a credit card, you can start building your credit history in Canada.
To open a bank account in Canada, you will need to provide valid government-issued ID, such as a passport, COPR, or work permit. You may also need to include a proof of address, such as a rental agreement, or utility bill.
There are various types of bank accounts you can apply for, including chequing accounts for every day spending, savings accounts, and tax-free savings accounts such as the TFSA and Registered Retirement Savings Plan. Just be aware that some types of accounts require you to pay fees for things like account maintenance, transactions, and using ATMs. Some banks offer no-fee banking to newcomers for a limited amount of time.
Also, you might be relieved to know that many banks offer multi-lingual services in Canada, so you may even be able to bank in your language.
One last note about fraud prevention, newcomers who do not know about the way things are done in Canada may be vulnerable to theft. It is important to be vigilant about protecting your banking information.
Before you arrive in Canada, be sure to research different banks and compare what they have to offer. Seek advice from professionals and experts that can help you make informed banking decisions in Canada.
7. Healthcare
Known around the world for its excellence, the healthcare system is one of the pillars on which the warm welcome to Canada received by newcomers is built.
It's delivered through a publicly-funded system, which is mostly free at the point of use and has most services provided by private entities.
Healthcare, though paid for using some federal funds, is administered by the provinces. A health card is issued by the Provincial Ministry of Health to each individual who enrolls for the program, and everyone receives the same level of care.
Permanent residents can receive provincial cover, but in some provinces will have to wait a few months for their provincial coverage to begin. Private comprehensive health insurance polices are available during that period. Cigna Global is a leader in these policies and provides 12-month cover for those moving to Canada, regardless of nationality or age. Click here to get a free online quote, which should take less than 60 seconds to complete.
Temporary residents (e.g. holders of a working holiday visa in Canada) and visitors will require a private policy throughout their stay. You can explore options for travel insurance for Canada here.
8. Driving licenses
Many of the tests or examinations you have completed in your home country may not be valid in Canada, or require paperwork in order to be converted.
Driving licenses are a minefield for two reasons.
Firstly, licenses are awarded by the provinces, not the federal government, and individual provinces have their own rules and testing procedures.
Secondly, different countries around the world have particular agreements with the provinces.
Take a look at the rules for international licence-holders in your chosen province or territory and ensure you gather the correct documentation before you arrive in Canada.
9. Taxation
Under Canada's decentralised federal system, taxes are levied at multiple levels. Income taxes are collected by both the federal and provincial governments.
Depending on your status and terms of employment, you may be entitled to a tax refund at the end of the fiscal year.
Sales taxes vary between the provinces, from 5% in Alberta to 14.975% in Quebec. These are added at the point of sale, not on the price tag, so be aware that an item advertised as $10 will cost you more when you pay for it.
10. The Charter of Rights and Freedoms
When moving to Canada, it is important to know what rights you have on arrival and throughout your stay.
The Canadian Charter of Rights and Freedoms guarantees certain political rights to Canadian citizens and civil rights to everyone in the country, from the policies and actions of all areas and levels of government. In doing so, the Charter forms the bedrock of Canadian political, civil and social society, and outlines the kind of welcome to Canada newcomers can expect.
You've received your welcome to Canada. What next?
Make sure you keep up-to-date with latest immigration developments, because changes happen regularly that can affect your move. Download our Getting Started Guide to get free updates. For construction and engineering work, visit our Outpost Recruitment agency.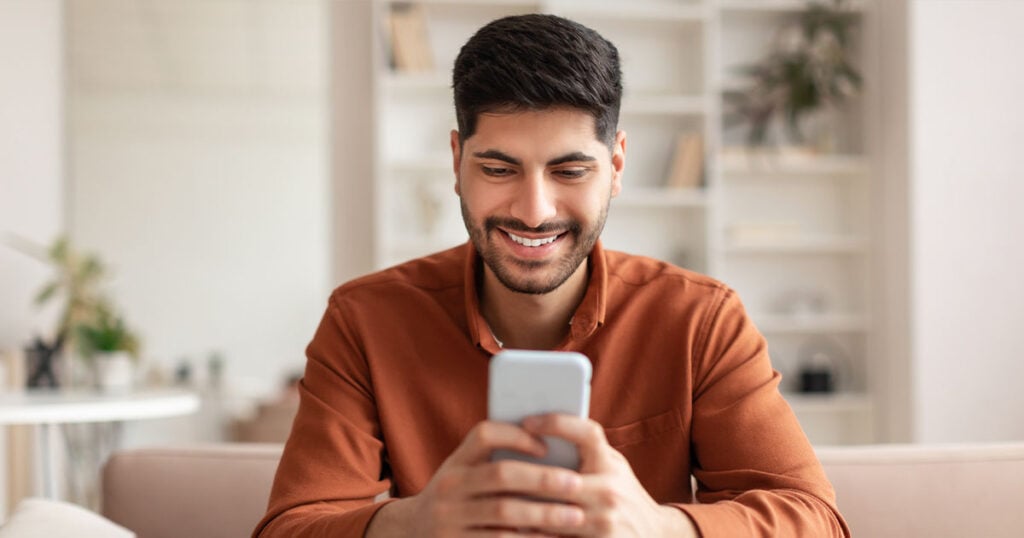 Free
Stop. Here's your next step.
A Moving2Canada account uses your goals to match you to the resources you need. Choose the best immigration program, get matched with jobs, and access exclusive events & resources.
Create a free account
June 17, 2014
By Hugo O'Doherty
Tags