January 30, 2020
By Patrick Bourke
The Tokyo 2020 Olympics may be more than six months away, but that hasn't stopped Canada from scooping a gold medal for quality of life, as well as several other podium finishes, in the recently-released U.S.
News and World Report's 2019 Best Countries Report. This was the fourth year in a row that Canada took him this prestigious award.
The report, which was produced with the BAV Group and the Wharton School of the University of Pennsylvania, surveyed 20,300 respondents from 36 countries in the Americas, Europe, Middle East, Asia, and Africa. The participants were asked to score 80 countries based on 65 attributes, grouped under categories like adventure, citizenship, cultural influence, entrepreneurship, heritage, movers, open for business, power, and quality of life.
Canada was top of the class in the Quality of Life and Most Spiritual categories, while The Great White North was deemed second-best in the overall Best Country and Citizenship categories, and secured another couple of bronze medals in the Best Country for Women and Best Country for Education categories respectively. Switzerland was ranked as the number one country in the most prestigious Best Country category for the third year running, but Canada scored consistently well in a number of categories thanks to its excellent education system (#4), a strong jobs market (#2), and stable political system (#1). The top 10 countries for quality of life can be seen below.
Quality of Life: Top 10 Ranking
Canada
Sweden
Denmark
Norway
Switzerland
Finland
Australia
Netherlands
New Zealand
Germany
Beyond the essential ideas of broad access to food and housing, to quality education and health care, to employment, quality of life may also include intangibles such as job security, political stability, individual freedom, and environmental quality. Commenting on the report's metrics for quality of life, the U.S. News had this to say:
"The Quality of Life subranking is based on an equally weighted average of scores from nine country attributes that relate to quality of life in a country: affordable, a good job market, economically stable, family friendly, income equality, politically stable, safe, well-developed public education system and well-developed public health system."
Canada's full marks in the respect is an indication of the high esteem that the country is held worldwide and is something that all Canadians, and those aspiring to become Canadian, should be proud of.
Canadian Citizenship
From an immigrant perspective, Canada's score of 9.9 in the Citizenship category is high praise and an indication of how the country is perceived by its newest arrivals and those thinking of making the country their home. Canada operates one of the most liberal citizenship naturalization policies in the world; new permanent residents need only spend three years in the country before being eligible to become a full-fledged Canadian, and those who previously worked or studied in Canada can become eligible even sooner.
Canada scored full marks in the Respects property rights and Trustworthy sub-categories, while it polled 9.8 for Well-distributed political power and 9.7 for the Cares about human rights sub-categories respectively.
The fact that Canada's unemployment rate has consistently been below 6 percent for the past year, and that the current Liberal government hopes to admit over 1,000,000 permanent residents in the next three years, bodes extremely well for the future of the country. It is clear that Canada's progressive approach towards immigration is helping the country grow economically, but also socially and culturally to, all of which contributes to Canada's quality of life.
Long may it continue.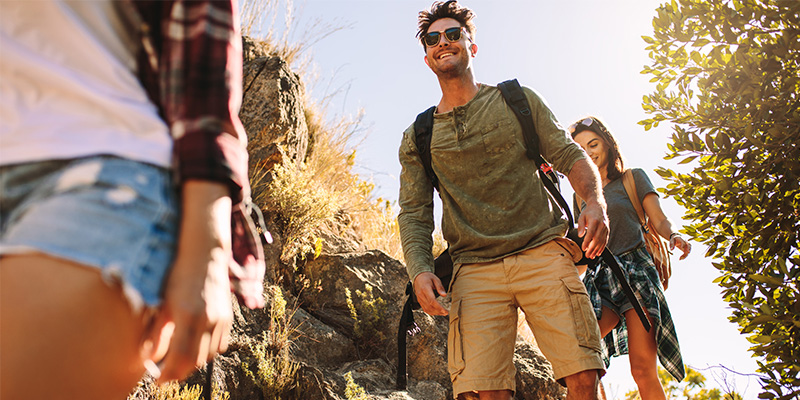 Move to the country that has it all
Register a Moving2Canada account today to learn how to make your dream move to Canada a reality.
Sign up here
January 30, 2020
By Patrick Bourke