April 23, 2019
By Hugo O'Doherty
Immigrants in Canada are flourishing — financially, professionally, academically, and socially — so much so that they are now among the top performing members of Canadian society.
Immigrants in Canada are flourishing — financially, professionally, academically, and socially — so much so that they are now among the top performing members of Canadian society.
Around 21 percent of Canada's population is made up of immigrants who made the momentous decision to settle in Canada. Here are five signs that point to their success today.
1. The average wealth of established immigrant families is now over $1 million
New research from Statistics Canada (StatsCan) shows that investment in property by immigrant families has been a major factor in helping them plug the wealth gap that existed between them and their Canadian-born peers. In fact, immigrant families who have been in Canada for more than two decades tend to be worth more than families who were born in the country.
Immigrant families and Canadians have both, on the whole, seen big increases in their wealth. The average wealth of established immigrant families — those whose major income earner was aged 45 to 64 and landed in Canada  before 1996 — grew by close to 70 percent from $625,000 in 1999 to $1.06 million in 2016, surpassing the $979,000 average net worth of Canadian-born families.
Immigrant families are much more likely to put their money into real estate, with home ownership rates now higher than among the Canadian-born section of the population. "Compared with Canadian-born families, immigrant families generally hold a greater share of their wealth in housing but a smaller share in [registered pension plan] assets," stated StatsCan.
Comparing home ownership rates
In 1999, less than one third of recently immigrated families owned their own home. By 2016, home ownership rates for those families was greater than those of native-born Canadians.
2. More than 50 sitting parliamentarians were born outside Canada, and the Immigration Minister is one of them
If you moved to Canada some time over the past two years, it was a Somalia-born refugee who had the final say on whether to let you in. Ahmed Hussen, who first moved to Canada as a teenager, has been a rising star in Canadian politics over the past few years, and he has served as Immigration Minister in the Liberal government since January, 2017. He's one of 56 MPs and senators who were born outside Canada, showing how immigrants to Canada can start by following the rules before having a direct role in creating them.
Current MPs were born in locations such as Tanzania, Poland, India, China, the United States, Lebanon, Hong Kong, Trinidad & Tobago, South Africa, Iran, the United Kingdom, Grenada, Portugal, Syria, Uganda, Pakistan, and Switzerland.
Dozens more parliamentarians are the children of immigrants, which brings us neatly on to . . .
3. Immigrant children are picking up English and French quickly and entering higher education
Immigrants and their children play a major role in making Canada one of the best-educated countries in the world.
A 2018 report found that 36 percent of the children of immigrants aged 25 to 35 held university degrees, compared to 24 percent of their peers with Canadian-born parents. More than half of children of immigrants from China and India graduated from university.
"The educational attainment of the parents matters; children with highly educated parents are more likely to be highly educated themselves. And immigrant parents in Canada tend to have higher levels of educational attainment than Canadian-born parents," said the report.
"Parents' expectations regarding education matters, and immigrant families, particularly Asian families, tend to have higher educational expectations for their children, on average, than families with Canadian-born parents."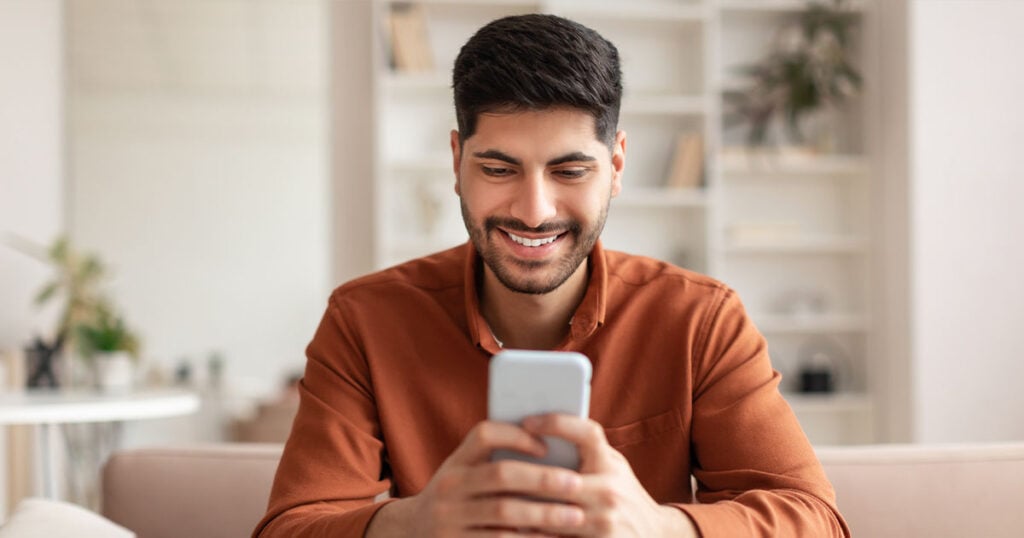 Free
Stop. Here's your next step.
A Moving2Canada account uses your goals to match you to the resources you need. Choose the best immigration program, get matched with jobs, and access exclusive events & resources.
Create a free account
4. Nearly a quarter of the founders on last year's Growth 500 ranking were born outside Canada
The Growth 500 list includes the 500 fastest-growing companies in Canada, measured by their revenue growth over the previous five years. With around one-in-four founders of companies on that list being born outside Canada, the Canadian Business magazine puts it best:
'With smart strategies and extraordinary perseverance, you can build a thriving business here [in Canada] no matter where you come from. In fact, you can turn your immigrant status into your competitive advantage.'
That's right: immigrant status in Canada is an asset, not a burden. Even Prime Minister Justin Trudeau wishes he could have chosen to become Canadian, rather than being born one.
'One of the great reminders to me, as proud as I am of being Canadian, as proud as I am of Canada, is I didn't get to choose this place. I was born here, and I can almost take it for granted. Anytime I meet people who got to make the deliberate choice, or whose parents chose Canada, I'm jealous. Because I think being able to choose it rather than being Canadian by default is an amazing statement of attachment to Canada.'
He actually said that. See the video below for proof.
5. The immigrant unemployment rate is much the same as the Canadian-born rate
Every month at Moving2Canada HQ, we gather various trusted sources and put together our popular monthly Jobs Report. And every month, no matter what the overall job stats look like, you can bet that immigrants are performing well in Canada's labour market.
At the time of writing, in April 2019, the unemployment rate among landed immigrants in Canada is 5.8 percent, the same rate as for Canadian-born workers. Immigrants who have been in Canada for 10 years or longer enjoy an even lower rate, at 5.1 percent.
Six ways (three for free, three for a fee) to improve your chances of moving to Canada
Find the immigration program best suited for you
The free, do-it-yourself option: To help you zone in on which program(s) may be appropriate for your situation, see our complete Canadian immigration guide.
Get more help: Many Moving2Canada readers have benefited hugely from a consultation with one of the regulated Canadian immigration consultants we recommend. Whether you are already in Canada and want to stay, or you are looking to move to Canada for the first time, a consultation can be a key step on your journey. To learn more about this service and to book your consultation, visit this page.
Rethink your resume and make it work for you
The free, do-it-yourself option: Visit our guide on how to write a Canadian-style resume, follow the advice, and get into the mindset that your resume is your key sales material, and what you're selling is you.
Get more help: We offer a range of employment services, from resume assessments to one-on-one assistance in creating a better resume that will help attract employers and win interviews. We can also help you organize personal cover letter templates and assist in updating your LinkedIn profile. To learn more about the full range of services, visit this page.
Get the language test scores you need
The free, do-it-yourself option: If you are to settle in Canada as an economic migrant, you'll need to prove your English or French ability by getting good scores on a recognized language test, which may be IELTS or CELPIP if you wish to prove English ability. If English is not your first language, make sure you have more daily interactions through English before taking your test. In addition, we highly recommend signing up for a free 7-day trial with Gymglish, who we have partnered with to help you improve your skills (you can also take a trial to improve your French).
Get more help: After your free trial, you'll have the option to take more lessons.