April 13, 2023
By Jordana Weiss
Have you ever wanted to explore Canada for a few years without the stress or hassle of applying for long-term residency? International Experience Canada (IEC) is a program offered to young people and working professionals around the world that gives them the chance to work in Canada for up to two years.
During the 2023 season, Canada expects to admit up to 90,000 newcomers under this work permit category.
Want to apply during the 2023 season? All you need to do is receive an invitation, fill in the online application, organize your supporting documents, and purchase IEC health insurance (previously called travel insurance).
There are three categories you can apply under:
Working holiday: A successful application under this category results in an open work permit for up to two years (duration varies by country of citizenship). You don't have to have a job offer to apply.
Young professionals: If you already have a professional job offer, you may be eligible to apply for this category. You must be doing paid work, and you would have to stay with the same employer throughout your stay in Canada.
International co-op: This category is open to students who already have a job offer for a work placement they need to complete as part of their education.
Regardless of which category you apply under, anyone coming to Canada on an IEC work permit in 2023 must be able to show proof of health insurance that covers the duration of their visit. Without it, you will either be turned away at the border or given a modified work permit that covers you only until your insurance expires.
Since providing proof of insurance is so essential to your IEC work permit, we'll explain the details you need to know to ensure you get the right coverage.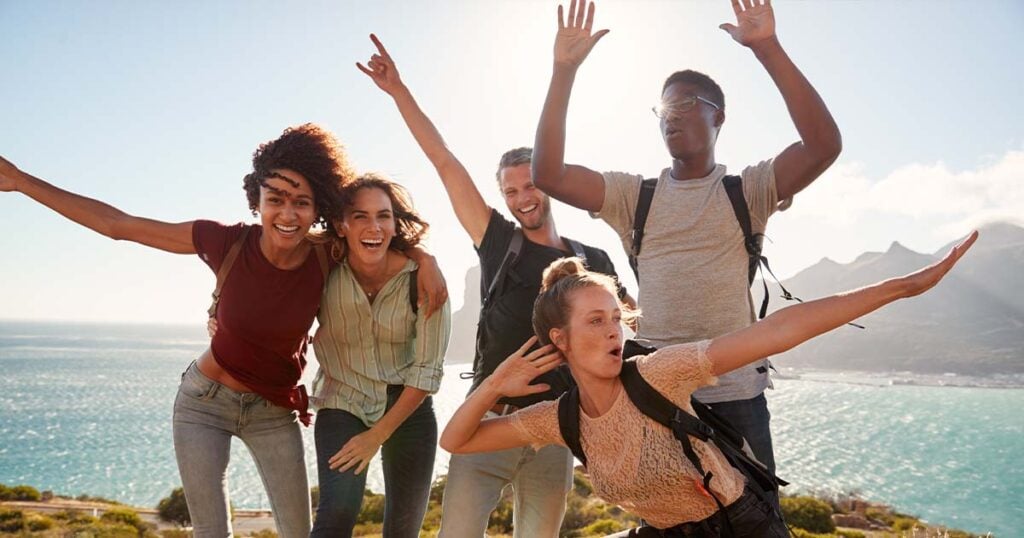 Prepare for IEC
Do you have IEC health insurance?
Insurance is a mandatory entry requirement for IEC participants. Our partner, BestQuote, compares the leading insurance providers to find the best rates.
Get a free quote
What IEC Insurance Do I Need for My Working Holiday?
First, let's talk about what you should know when shopping for IEC travel insurance.
In the past, the Government of Canada referred to insurance for IEC work permit holders as 'IEC travel insurance'. However, since the requirements for IEC insurance focus primarily on health insurance coverage, the language around this has changed. Now, the Government uses the term 'IEC health insurance' in its official messaging.
In recent years, the terms 'IEC travel insurance' and 'IEC health insurance' have been used interchangeably by applicants and insurance providers.
What Should IEC Travel Insurance Cover? (now called IEC health insurance)
Regardless of what you call it, the actual requirements for IEC insurance have not changed. Any entrant into Canada with an IEC work permit (regardless of category) needs to have insurance that covers:
Medical care
Hospitalization
Repatriation
The repatriation coverage must include benefits that can:
Return you to a facility in Canada or your home country to seek medical treatment
Repatriate your remains if you were to pass away while in Canada
This coverage must be valid for the entire time you plan to be in Canada. If you plan to be in Canada for the full two years that your work permit is valid, you may need to buy two consecutive plans. However, both must be purchased before you enter Canada.
If you cannot show verifiable proof that you have purchased adequate IEC health insurance, you may be refused entry at the border.
If you arrive at the border with insurance that falls short of your required dates, the border official may simply issue you a work permit that expires on the same day as your insurance. To avoid having your co-op or working holiday cut short, ensure your insurance covers you for the same time as your work permit.
When to Buy IEC Insurance
To avoid not having enough insurance or paying for insurance you aren't using, the Government of Canada recommends buying insurance for your IEC work permit after you get your port of entry (POE) letter of introduction but before you leave for Canada.
Where Should I Buy IEC Working Holiday Visa Insurance?
Now that you know what type of insurance you need for your IEC work permit, you can start comparing options from some of the most popular insurance providers. Here are a few tips you should keep in mind when comparing IEC insurance plans.
1. Look for plans that cover a wide variety of activities
Going to be taking advantage of Canada's beautiful scenery and doing outdoor activities like skiing, snowboarding, kayaking, or rock climbing? Read the fine print of your plan, and ensure you're protected even when enjoying more adventurous activities.
2. Examine the plan's provisions for travel outside of Canada
Some insurance providers do not permit you to travel outside of Canada while on their IEC insurance plan, while others allow limited visits abroad. If you want to leave Canada at all while on your IEC work permit, make sure you're aware of these details in your insurance plan.
3. Ensure pre-existing condition coverage if necessary
If you have a pre-existing condition, it's essential to ensure it qualifies for coverage under your insurance. You never want to wait until you have to visit a doctor or the hospital to learn these critical details.
4. Learn how claims are paid out
Some plans only reimburse claims after the subscriber has paid them, while other providers deal with the claims directly. Depending on your willingness to navigate the Canadian healthcare system and the insurance claims process, you may want to opt for one over the other.
Find the Best IEC Travel Insurance at BestQuote
There are lots of insurance providers that can help you find IEC working holiday visa insurance that fits your needs and your budget.
We advise working with BestQuote Travel Insurance Agency for your IEC travel insurance in 2023. They're a skilled insurance agency in their own right, but what's better is that they also allow you to compare plans from different insurance providers. This helps you feel confident you're getting the best policy available.
Want to see for yourself? Check out the options from BestQuote here.
April 13, 2023
By Jordana Weiss
Tags