April 13, 2023
By Jordana Weiss
Do you have a child or grandchild in Canada? Would you like to spend more time with them in 2023 and beyond without the hassle of going through the whole immigration process?
If you answered 'yes' to both of these questions, then the Canadian Super Visa program might be right for you.
This is a visa program specifically designed to support families in Canada by helping them reunite and spend time with family members who live abroad. The requirements are simple: you must pass a medical exam and have an invitation from a family member. After that, super visa insurance is obligatory, but other requirements are minimal.
By applying for this visa, parents and grandparents of Canadian citizens or permanent residents can come to Canada for up to five years. While it doesn't allow these newcomers to work, it does offer a much faster processing time and a more straightforward application process than many other visa programs.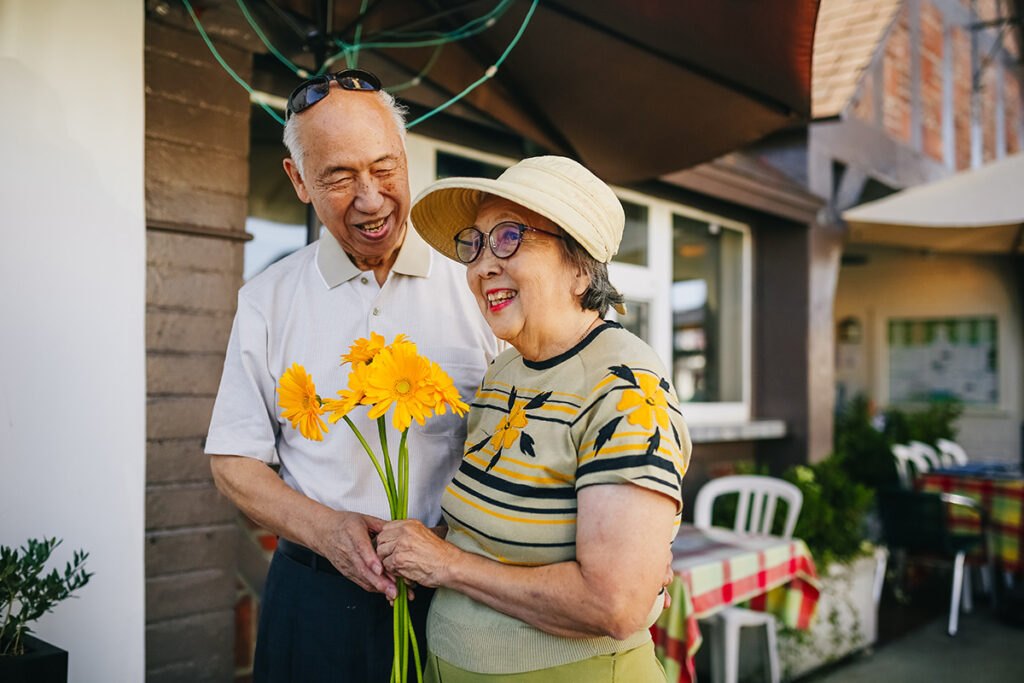 Plan ahead
Do you have Super Visa health insurance?
Insurance is a mandatory requirement for Super Visas. Our partner, BestQuote, compares the leading insurance providers to find the best rates.
Get a free quote
Super Visa: The Basics
The Super Visa allows parents and grandparents of Canadian citizens to come to Canada for up to five years. Spouses and common-law partners of the applicant may also qualify for a visa, but no other dependents.
To successfully apply for a Super Visa, the applicant must fulfill a few different requirements.
1. They must have an invitation (in writing) from a child or grandchild living in Canada. The family member who will host them during the visit must be a citizen or permanent resident of Canada – they cannot be a temporary resident or here on a separate non-permanent work permit.
2. Their host must meet minimum income requirements since they will be required to support their family member during their time in Canada. The financial requirements depend on the size of the host's family unit. As of 2022, the minimum gross income ranges from $26,620 (a family of one) to $70,448 for a family of seven people.
3. The applicant must pass an immigration medical examination (IME) to prove that they will not be a risk to public health or safety while in Canada. The IME checks the applicant's medical history as well as their current physical health. They may be asked to complete further screenings depending on the outcome of the physical examination, such as X-rays or lab tests.
4. The applicant must have insurance that covers them for at least one year following their entry into Canada. Valid Super Visa insurance must follow certain standards to ensure the applicant can pay for all necessary health care while in Canada.
What Super Visa Insurance is Necessary for My Stay in Canada?
There are a few different features that Super Visa insurance must have for it to fulfill all requirements. Primarily, these requirements are related to health care coverage, but you may also want to purchase insurance that covers other aspects of your trip, like trip interruption or baggage loss.
Any health insurance you purchase as a Super Visa holder must meet these standards set out by the Government of Canada.
It must be paid for already (either in full or in installments)
It has to be valid for at least one year from the date of your entry into Canada
It needs to cover (at minimum): Health care, hospitalization, and repatriation
It needs to provide at least $100,000 in emergency coverage
It must cover you even if you leave the country and return to Canada at any point
If you do not have insurance that fulfills these requirements, you may have your application denied or have your approval delayed until you produce proof of adequate insurance.
How to Choose the Best Health Insurance for Your Super Visa
It's essential to purchase insurance for your Super Visa that meets all the above requirements. Buying the wrong type of insurance could lead to your application being delayed or denied. That's a frustrating outcome when you just want to get to Canada and spend time with your family.
While these requirements are the minimum you'll need to be eligible for entry into Canada on this visa, you should ensure that your insurance provides coverage that can protect you in an emergency. This may include coverage for:
Pre-existing conditions
Air or ground ambulance transportation in case of an emergency
Emergency dental treatment
Prescriptions drugs
Where to Find the Best Super Visa Insurance
There are lots of providers offering Super Visa insurance. However, sorting through all the options and finding the one that best suits your needs can be confusing and time-consuming.
That's why we recommend that Super Visa applicants work with a company like BestQuote Travel Insurance Agency for their super visa insurance needs. BestQuote offers great insurance plans of their own, but they also allow you to compare different insurance plans using a quick and easy tool on their site. This provides reassurance that you're getting the best policy available.
To see for yourself, check out BestQuote today.
April 13, 2023
By Jordana Weiss