Free help
Unlock exclusive resources.
Get the resources you need, tailored to your profile. Get matched with the right immigration program & job offers, and access exclusive events & resources.
Create your account
Free help
Unlock exclusive resources.
Get the resources you need, tailored to your profile. Get matched with the right immigration program & job offers, and access exclusive events & resources.
Create your account
Moving to a new country is exciting, but it can also be overwhelming, especially as you start to build out your "to-do" list. From landing a new job, finding somewhere to live, finding a school for your children, opening a bank account, and planning for your financial future, it's normal to feel stressed.
At Scotiabank, Canada's bank of choice for new Canadians, we wanted to better understand the experiences of newcomers as they move to Canada. We conducted in-depth interviews with newcomers and the financial advisors that serve them, to learn more about their unique challenges when choosing to make Canada home.
The research revealed that the most common challenges were related to high rental costs, getting the right documentation and identification, signing up for a mobile phone and credit card, and finding employment were identified as the common challenges shortly after arriving in Canada. It also showed that lack of knowledge of the financial system and cultural norms exposed newcomers to financial fraud, targeting them for internet and phone scams.
Scotiabank understands how challenging the transition can be and has the tools and services to help.
It's why we've made the newcomer experience a significant area of focus at Scotiabank, through our talent recruitment efforts and how we support customers. It's also why we work to provide the advice, products, and services that newcomers need to start off on the right financial footing when they arrive in Canada.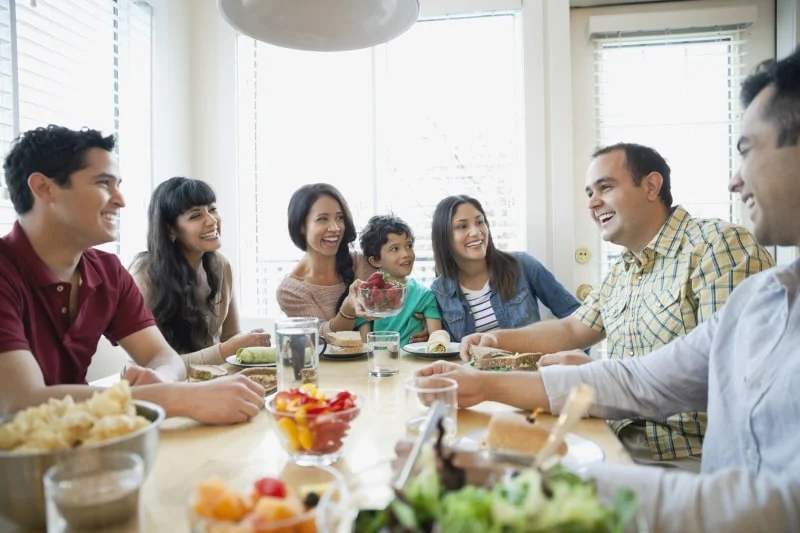 Don't navigate your journey alone
Scotiabank knows the huge impact newcomers have in shaping Canada's social and economic fabric and has the supports in place to help with your move to Canada by welcoming you and helping you be successful at every stage of your life in your new home country. 
Whether it's helping you create a budget before your flight, getting you set up with the financial basics when you land, or helping you maximize your financial potential while in Canada, Scotiabank can be your partner at every stage of your new life in Canada.
Research-driven to better understand the journey
To better understand the new to Canada experience, Scotiabank regularly speaks directly with newcomers and engages their own team of financial advisors to ensure they understand the financial challenges currently facing those who have recently arrived. For example, Scotiabank recently spoke with newcomers to Canada to find the five main areas of concern. They were:
Understanding the complex Canadian banking system;
Understanding how credit works and how to build credit;
Credit cards and your best practices;
Help with online banking; and,
Being the victim of fraud.
StartRight® Program
To help newcomers with these challenges, Scotiabank's StartRight® program1 is designed to reduce the financial stress of newcomers and ease many of the primary financial pain points you may have when starting your new life in Canada.
The Scotiabank StartRight program offers a range of products for all new Canadians2, including, but not limited to, no monthly account fees on a bank account for your first year, a $300 welcome bonus, no-fee credit cards, mortgage and personal loan assistance, free credit score checks, and much more.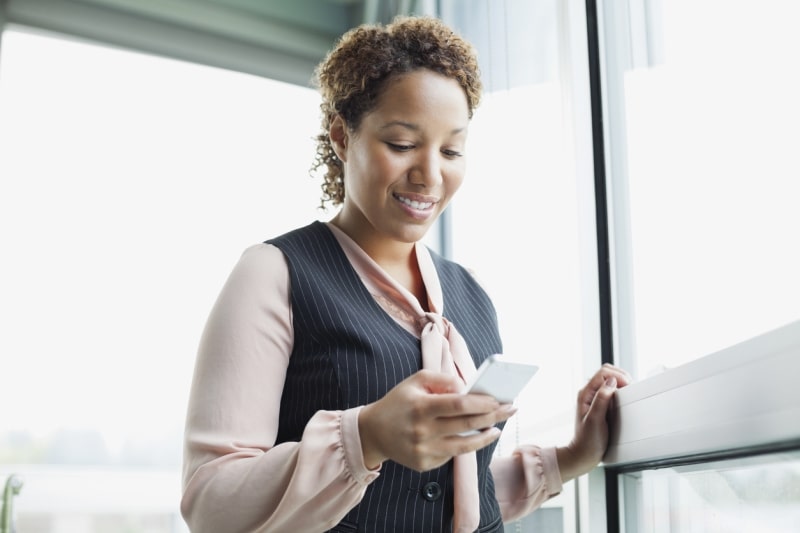 Building credit is the first step to financial success in Canada
Scotiabank knows that a consistent frustration for newcomers comes from the barriers caused by a lack of Canadian credit score history. The approval process to obtain a credit card and start building a credit score can be slow, with foreign workers usually required to have a verified pay stub before being approved. 
However, Scotiabank's newcomer-focused, StartRight program allows you to be eligible for your first credit card with a limit of up to $15,000 without providing any credit history beforehand3. This will help you get started on building your credit score immediately upon arrival in Canada. 
Alongside the collection of StartRight product offerings, the Scotiabank StartRight website itself is a go-to resource for plenty of great, need-to-know tips, including articles and information to assist new customers in getting up to speed on online banking practices, banking terms, how to recognize, reject, and report fraud and scams, and how credit in Canada works.
No time like the present to start your financial journey in Canada
Whether you have just booked your flight, recently arrived, or are already established in Canada, Scotiabank advisors are always on hand to answer any questions you may have, in a variety of languages. Getting the right start in Canada is key in setting you up for success for years to come, so if you aren't getting the financial advice that you need, now is the time to make a change.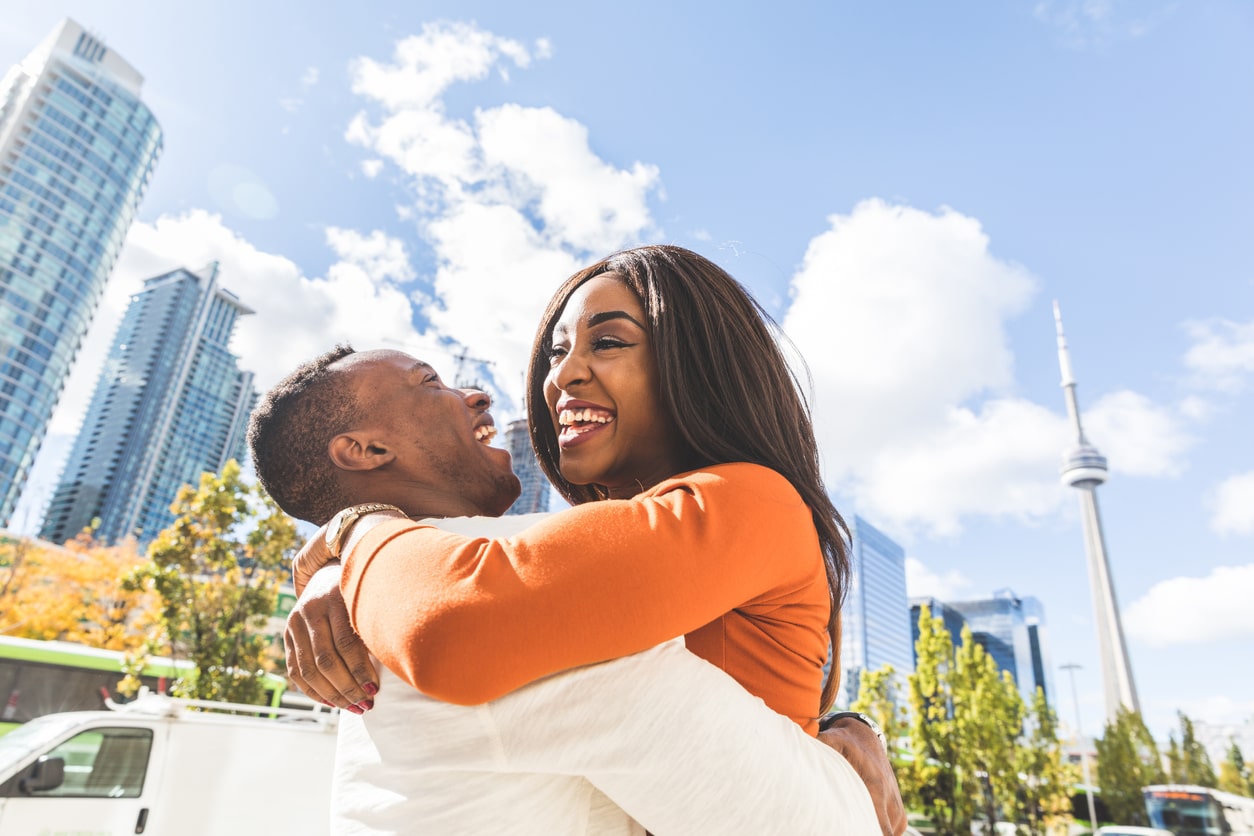 For some, coming into a branch or meeting virtually to discuss finances with an unfamiliar face in a new country may feel strange. However, there is no need to be nervous. At Scotiabank, we have a team dedicated to understanding the needs of newcomers. Scotiabank has more than 900 Scotiabank branches across Canada and offers help in over 50 different languages. So, whether you speak English, Mandarin, Punjabi, or Portuguese, you can find a Scotiabank associate who speaks your language. This helps Scotiabank make the newcomers' introductory process to the bank as easy and enjoyable as possible.
Scotiabank has a strong commitment to the communities it serves
At Scotiabank, giving back and supporting our communities has been a focus for over 190 years. 
Through ScotiaRISE™, the Bank's 10-year $500 million initiative to promote economic resilience among disadvantaged groups, Scotiabank is providing support to organizations that are working to make sure new Canadians can feel at home faster. Scotiabank has partnered with organizations like Pathways to Education, the Afghan Women's Organization, TalentLift Canada, Windmill Microlending and Jumpstart Refugee Talent, all of whom are working towards a collective goal to help newcomers navigate their new social and financial circumstances. 
ScotiaRISE has supported nearly 200 charities, deployed $26 million in community investments globally in its first year, and continues to invest in community initiatives that are making a difference.
So, whether you're already established in Canada, brand new to Canada, or perhaps just thinking about coming to Canada, Scotiabank is there to assist you in making sure banking and finances are one less thing you need to worry about as you get settled into Canadian life.
To learn more about Scotiabank's StartRight program and speak with an advisor, visit startright.scotiabank.com.