Plan Ahead
Do you need IEC health insurance?
Our partner, BestQuote, compares the leading insurance providers to find the best rates. Get started with a free quote!
Get a free quote
Plan Ahead
Do you need IEC health insurance?
Our partner, BestQuote, compares the leading insurance providers to find the best rates. Get started with a free quote!
Get a free quote
Following a turbulent and unpredictable 2021 IEC season, many Working Holiday hopefuls are wondering when Canada will open the 2022 IEC season. While there is no official answer at this time, past seasons give us an idea of what to expect. And — this page will be updated as soon as the launch date of the 2022 IEC season is announced.
Update: The 2022 IEC season is open as of January 13, 2022! Find out how to participate here.
In the past, IEC seasons have typically opened in late December or January. When the season opens, candidates are able to submit profiles to the IEC pool, but usually have to wait a few more weeks until invitations are issued. 
However, it's unclear if the 2022 IEC season will follow this same pattern. In 2021, the IEC season was delayed due to COVID-19, only opening in March. Although we are hopeful that the 2022 IEC season will return to previous patterns — opening in late December or January — it is possible that Canada might delay the IEC season opening.
In recent months, Canada was able to relax many of its COVID-19 travel restrictions, but immigration is not back to normal quite yet. With many immigration programs facing backlogs, it's possible that the 2022 IEC season will be delayed as the immigration department continues to catch up.
Want to find out as soon as the 2022 IEC season is announced? We can email you! Create or update your Moving2Canada Profile and choose 'International Experience Canada (IEC)' as your immigration program. Here are the step-by-step instructions:
Creating or updating your Profile
I already subscribe to Moving2Canada's emails
I don't receive Moving2Canada's emails / I'm not sure if I receive them
How do I prepare for the 2022 IEC season?
The easiest way to prepare for the 2022 IEC season is to sign up for Moving2Canada GO. This is our free personalized tool for planning every step of your IEC Working Holiday process. From how to apply for an IEC work permit, to how to find a job — we've got you covered! Sign up here.
Otherwise, you can begin to prepare for the first few steps of the IEC process. You won't be able to complete these steps until the 2022 IEC season opens:
Submit a profile: In order to be considered, first you have to submit a profile through your IRCC account. If you submitted a profile in previous years, you can use the same account, but you have to create a new profile.
Receive an invitation: In order to apply for a work permit, first you have to be invited. Invitations are issued each week through a randomized lottery system. The earlier you're in the pool, the more invitation rounds you'll be considered for.
Submit a work permit application: If you receive an invitation, you then have 10 days to accept or decline the invitation. If you accept, you have 20 days from that moment to prepare and submit your application.
Apart from signing up with Moving2Canada GO, here are some things you can do in the meantime so that if or when you receive that all-important invitation, you can hit the ground running and enjoy all that Canada has to offer.
Get the ball rolling
Police certificates
Also known as police clearances or background checks, you'll need to provide them for countries where you have lived for six of more consecutive months since the age of 18. Time may be an important factor depending on the certificate(s) you may be asked to provide, so why not apply for these now so that you are ready to provide them upon request?
Learn more about police certificates for IEC.
Research where to get biometrics
Submitting biometrics, including electronic fingerprints, is now a required step for certain applicants for a Canadian work permit, including those applying under the IEC program. To get up to speed on biometrics for IEC and explore where you can provide your biometrics, once this is requested, visit this page.
Perfect your resume
In our many years of helping IEC participants and others succeed in Canada, this is arguably the most consistently overlooked aspect of the newcomer journey. Be the exception, and spend a few minutes reading our Canadian resume guide so that your candidacy stands out among the pile.
Look for jobs in Canada
Sure, you can wait until you are physically in Canada to pound the pavement looking for 'Come in, we're hiring!' signs — but you can also begin your job search remotely during the planning stage. Are you looking for resort-based work? Casual, part-time shift work? An entry-level gig to begin an exciting career? Or something completely different? By thinking long and hard about your goals, and tweaking your efforts to find work in Canada accordingly, you may even reconsider which destination in Canada makes the most sense for you.
You can also get a head start by checking out this job offer from one of our partners, Young Guns Container Crew. They hire tons of IEC participants each year.
Research potential destination cities
If you arrive at a new destination in Canada and find that accommodation is way more expensive than you thought or that there are few or no jobs in your desired field, that's not the destination's fault — it's yours. Canada spans six time zones, with a multitude of cities and towns to suit just about every budget and taste. Use our guides to help you decide where to move to in Canada, if you have not decided already, plus check out these 10 awesome alternative destinations to do your working holiday in Canada.
Come to Canada as a visitor: caveats and considerations
If you have some sort of deadline in Canada that you are aiming for (for example: reuniting with a loved one, a moving in date, a festival), or if you want to be as efficient as possible with your time in Canada, you may consider coming to Canada as a visitor before your IEC application is approved. Doing so may give you time to search for accommodation, make new friends and contacts, and explore your options within the local labour market, all while the clock is not ticking on your work permit validity (because you won't yet have a work permit; instead, you will have visitor status, typically granted for up to six months).
If or when your work permit is approved — which may take around two months, though some applications are approved within a couple of weeks — then you will be well positioned to maximise your time in Canada.
It is crucial to note, however, that this strategy comes with a degree of risk.
Get an invitation first
Since the invitation-based IEC system came into being a couple of years ago, you can only submit your IEC application after being invited, and you can only be invited once you have created a profile, and you can only create a profile once the IEC pools open.
Would-be IEC participants thinking of coming to Canada are advised to at least have an invitation in the bag and applied for a work permit before coming to Canada as a visitor. If you come while waiting for an invitation, you could be waiting months before being able to work in Canada.
Immigration officer's discretion
You should always be truthful in your answers to any Canadian government official, including immigration officers. If, having applied for a work permit, you present yourself at a Canadian Port of Entry as a visitor, and the Canadian immigration officer asks if you have applied for a work permit, the answer is 'Yes'. While we are yet to hear of any would-be IEC participant being refused entry to Canada as a visitor in the manner described, note that the officer always has discretion on whether or not to grant entry to Canada.
Insurance
You may by now be aware that taking out medical insurance is mandatory under the IEC program. It is not required to enter Canada as a visitor. Nevertheless, it is strongly recommended that you have such insurance while visiting.
And before activating your work permit, you will need to take out an insurance policy. Some people try to circumvent this requirement and end up receiving a work permit with shorter validity than they would otherwise have been entitled to receive, or no work permit at all. Read this for some IEC insurance-related horror stories.
Distance from US-Canada border
If or when your IEC application is approved, you will need to activate your work permit. If you are by that point in Canada as a visitor, you can do this by presenting yourself at a Canadian border crossing. If you are in a city close to the border such as Vancouver, Toronto, or Montreal, this can be done within a couple of hours. If you are further away, such as in Edmonton or another location at least a few hours' drive north of the border, take into account the travel time involved.
eTA
With one exception (Costa Rica), citizens of all countries with which Canada has an existing IEC agreement are considered visa-exempt, meaning that they don't have to apply for a visitor visa and don't have to have a visa stamped into their passport before coming to Canada. Instead, visa-exempt visitors to Canada must complete an electronic Travel Authorization (eTA) before coming to Canada. It costs $7, takes a few minutes, and can be done on your smartphone. Failure to do this before heading to departures at the airport may mean missing your flight to Canada.
Explore other IEC categories
It is likely that you are thinking of coming to Canada on an IEC working holiday, but did you know that two other IEC categories exist? We're talking about the IEC Young Professionals and International Co-op categories.
If you're waiting for an IEC working holiday invitation, and waiting . . . and waiting . . . and you have a job in Canada lined up that you reeeeeeally want to begin soon, check to see if either or both of these other IEC categories are available for your country of citizenship, and if so, note the eligibility criteria.
Dual citizenship?
Sometimes the solution to a problem is so obvious we miss it. If you have citizenship of more than one IEC-participating country, and hold a passport for both, why not enter multiple IEC pools to increase your chances of receiving an invitation?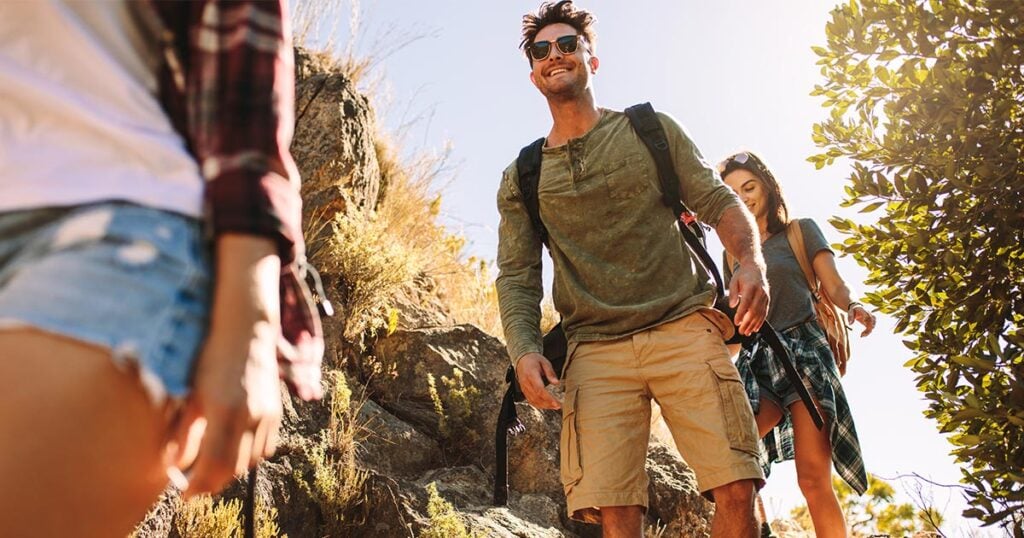 Free
Your personalized guide to IEC!
Our free interactive, personalized checklist will help you plan for every step of the journey, just like it has for thousands of successful IEC participants.
Get started