Be Prepared
Do you have health insurance for Canada?
Our partner, Cigna, offers international health insurance plans that give newcomers peace of mind.
Get a free quote
Be Prepared
Do you have health insurance for Canada?
Our partner, Cigna, offers international health insurance plans that give newcomers peace of mind.
Get a free quote
Current COVID-19 restrictions mean that job searching as an internationally trained professional will be different for a while. But there are still lots of things you can do to get ahead of the competition as we wait for things to get back to normal.
Now is the time to think outside the box and get creative about connecting with potential employers, learning more about your field in Canada, and talking to other professionals.
Finding a job in your field in a highly competitive market like southern Ontario is not easy, and as an ESL teacher who specializes in helping internationally trained professionals find work in their field, I tell my students, "knowledge is power." The more information you have, the better decisions you can make. And this is especially true when you are job searching.
Read, read, read!
Use this enforced time at home to read, read, read about your profession in Canada. Google your profession and look for current, on-line magazines and journals. You will also find that you can subscribe to many of these free of charge. The goal here is to read as much as you can about what is going on in your field in Canada. Why? (Remember "knowledge is power?") For internationally trained professionals, a common interview question is, "what do you know about your profession in Canada?" Being able to give the interviewer a short summary of some of what you have read shows that you are well prepared and up to date with current trends and challenges in your field in Canada.
By reading current magazines and journals in your field you may learn that there are new opportunities in other parts of Canada, and if you are flexible and able to relocate, now is a good time to explore these possibilities. Your settlement worker may also be able to assist you in looking for opportunities.
As you read, you may also discover that a new trend is emerging in your field and that additional training or new skill will be required to meet this change. Now is the time to ask yourself; do I have this skill or training? If so, have I included it in my resume? If not, how can I get this skill or training? Again, your settlement worker may be able to assist you here.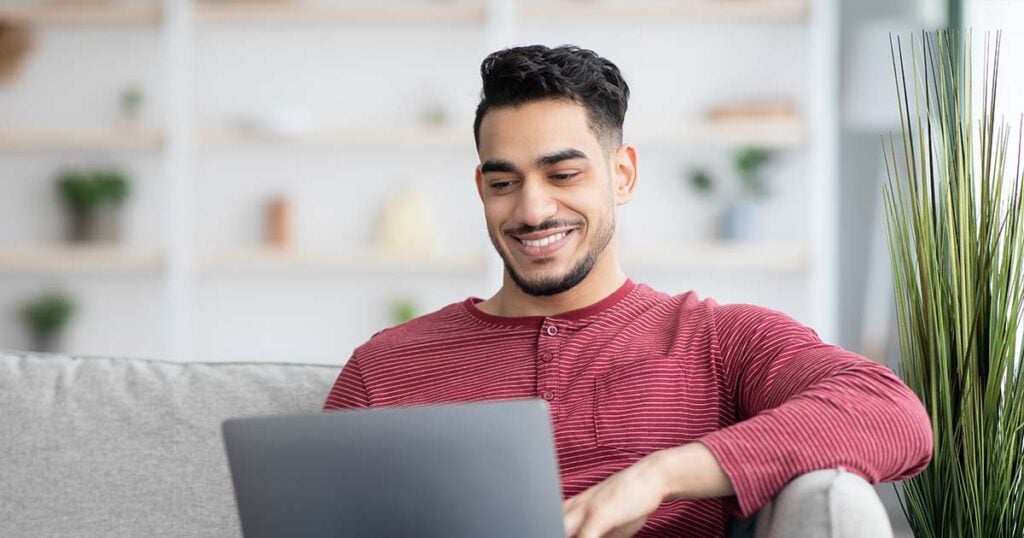 Free
Get personalized immigration help — for free!
Create a Moving2Canada account to get free immigration resources matched to your goals and profile. Find the right program, plus get access to Canadian jobs, exclusive events, and more!
Create your account
Informational interviews
Traditional informational interviews take place face to face and are excellent ways of networking with professionals in your field. Since many professionals will be working from home at the moment, now is a great time to connect with them on LinkedIn and ask for a short on-line informational interview. Then, prepare your questions. (You will find excellent articles on how to prepare for an informational interview in our Employment section.) You can connect with your professional in a few ways; send a list of questions and ask them to respond with their answers or opinions, talk to them on the telephone or via video chat. At the end of the informational interview always ask your professional if they could recommend a colleague or other professional in their field who you could contact for another informational interview. Networking is a very important part of job searching and the more people you can connect with the more opportunities you are likely to find out about.
Use the information you have learned from the professional journals and magazines to form some of the questions to ask your professional. See how professional it sounds if I send this written question to another teacher who I have connected with on LinkedIn? "I read in Education Today that since schools in Ontario are closed because of Covid-19, students will not be able to write their final exams. What impact do you think this will have on your students?" The question is specific, well researched and relevant. Don't ask general questions that you could find the answer to on the Internet; use this opportunity to impress your professional!
Job searching is much more than sitting at your computer and sending out resumes for positions you have found on-line; every other candidate will be doing that. Now is the time to ask yourself, "what can I do differently? "and "how can I stand out?"
Jayne Evans teaches in the Workplace Preparation Program for Internationally Trained Professionals (WPP) at Mohawk College in Hamilton, Ontario.