August 18, 2017
By Alan Regan
Three Canadian cities are among the top five most livable cities in the world, according to a new report published by The Economist magazine.
The Economist Intelligence Unit released its annual 'Global Liveability Index' on August 16. This report ranked 140 cities by how "livable" they are across five broad categories: economic stability, healthcare, culture and environment, education, and infrastructure.
Vancouver comes in third place globally, just 0.2 percentage points behind first-placed Melbourne, with Vienna in second. Toronto is close behind in fourth, while Calgary shares fifth spot with Adelaide.
These three Canadian cities are particularly popular among new immigrants to Canada, as well as foreign workers and students. All three are noted for their diversity and multicultural, multilingual character. Around half of Toronto's population, and nearly half of Vancouver's, is foreign-born.
The Economist notes that political and economic instability in parts of Europe, particularly following the 'Brexit' vote, have led to some cities slipping in the ranking. The report also states: "In Europe, cities have been affected by the spreading perceived threat of terrorism in the region."
Moreover, the relatively poor positioning of US cities in this year's ranking have been attributed, at least in part, to the policies proposed by President Donald Trump. The top-ranked US city was Honolulu, in 17th position.
The Economist is keen to point out, however, that overall global liveability has improved for the first time in a decade, in spite of the economic and security challenges faced by cities and countries around the globe.
Spotlight on Vancouver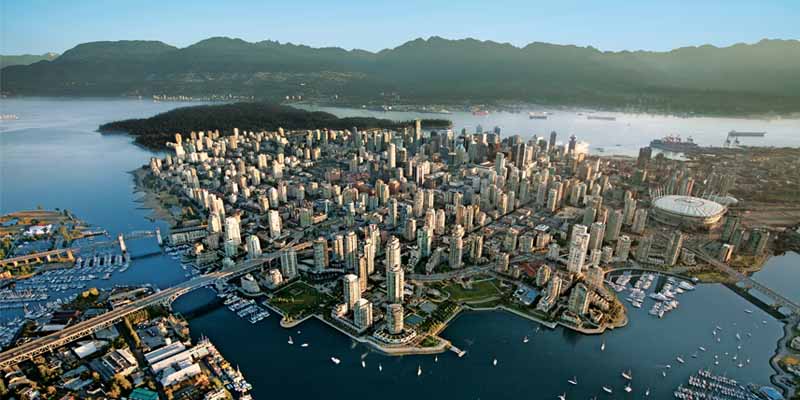 There are very few places in the world where you can go skiing, take a bike trip, and play golf, all in the same weekend and without traveling much more than an hour from the city. Vancouver is one such place.
If golf isn't your thing, you could always go sailing, or just sit and enjoy some of the best food and drink on the planet.
British Columbia's largest city is nestled between the Coast Mountains and the Pacific Ocean, facing Vancouver Island. It is one of the most ethnically and linguistically diverse cities in the world.
According to Global Liveability Ranking for 2017, Vancouver scored full marks for culture and environment, healthcare, and education.
Here are some helpful resources to help you discover Vancouver:
Spotlight on Toronto
Canada's largest city stretches along the shore and deep into the hinterland to the north, bringing together people and cultures from every corner of the globe. Toronto is the commercial heart of Canada, with global multinationals seeing opportunities in locating in a place with an educated, skilled workforce.
Toronto scored 100 out of 100 for healthcare, education, and stability under the Global Liveability Ranking for 2017.
Here are some helpful resources to help you discover Toronto:
Spotlight on Calgary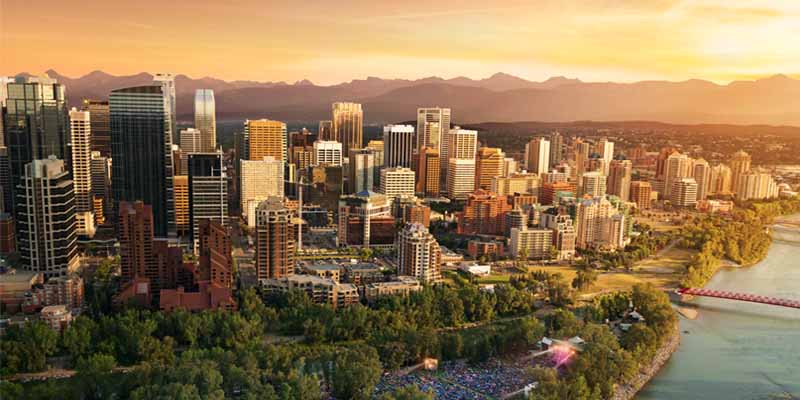 Alberta's largest city is located where the Prairies end and the foothills of the Rockies begin, providing a base for exploration of some of Canada's most beautiful scenery.
Calgary is a place where people come to work hard, but also to enjoy themselves. Calgary has the second-highest number of corporate head offices in all of Canada. It is also home to The Stampede, an annual rodeo, exhibition, and festival held every July.
Like Toronto, Calgary was given top marks for healthcare, education, and stability.
Here are some helpful resources to help you discover Calgary:
Getting there
Many newcomers to these cities dabble in the culture and environment before settling permanently. For many, this pathway involves a period of time in Canada on a work permit.
Vancouver, Toronto, and Calgary are each particularly popular among participants in the International Experience Canada (IEC) program, while many workers who arrive on work permits supported by a Labour Market Impact Assessment (LMIA) are also destined for one of these cities. Indeed, foreign workers of all types end up in these bustling, cosmopolitan cities.
And don't forget…
With all this talk of three cities, it is easy to forget that Canada is home to a far broader range of urban centres than that, including Montreal, Ottawa, and Edmonton, each of which have a population of more than one million residents, and each of which is also eminently livable.
See our other Facebook Forum groups to learn more about cities in Canada: