Be Prepared
Do you have health insurance for Canada?
Our partner, Cigna, offers international health insurance plans that give newcomers peace of mind.
Get a free quote
Be Prepared
Do you have health insurance for Canada?
Our partner, Cigna, offers international health insurance plans that give newcomers peace of mind.
Get a free quote
One of the most significant differences between Canada and the United States is the way these countries approach healthcare.
You may notice some stark differences when comparing Canada vs US healthcare. Failing to understand this can leave you in a precarious situation, especially if you're travelling to one of these countries without adequate insurance.
Similarities in Canada vs US healthcare
There are many similarities that can be seen in how Canada and the US approach healthcare, as well as some critical differences we'll cover later.
In a general sense, the governments of the United States and Canada are both involved in healthcare, and access to it in both countries is dependent on prior enrolment in health insurance.
While health insurance may come from different places depending on whether you're looking at the United States or Canada, having it is important. Without it, an individual who walks into a doctor's office or emergency room will be charged out-of-pocket for the services they use. These fees can be exorbitant, especially if you're a newcomer or visitor to one of these countries.
Healthcare in the United States
Healthcare in the United States has been a profoundly political topic for many years. American healthcare involves a mix of public and private providers, with the federal government providing funding that is administered by individual states.
In the United States, health insurance is a requirement to access healthcare, but at least 8 percent of the population is uninsured. This means they pay out of pocket whenever they need medical services.
The number of uninsured Americans went down by 50% in 2010 following the passage of the Affordable Care Act, a law that lowered the cost of healthcare for many Americans and expanded access to government health insurance programs.
Medicare and Medicaid
In the United States, citizens and some long-term permanent residents may enrol in federal health insurance programs known as Medicare and Medicaid.
Medicare is available to Americans aged 65 and older, as well as some younger people who have qualifying health conditions or disabilities. The benefits are the same regardless of which state you live in.
Medicaid is operated in partnership between federal and state governments. This program offers low-cost health insurance to Americans under a certain income level. Eligibility varies state by state, and benefits will also change depending on state investment in the program.
While federal programs like Medicare and Medicaid are available, the majority (49 percent) of the population is enrolled in health insurance through their workplace. These group insurance programs allow companies to negotiate favorable rates for their employees. However, when a person leaves their job, they lose health insurance until they can enrol in a public or private health insurance plan or find another job.
Healthcare in Canada
In contrast to the United States, where health insurance can come from a variety of places, health insurance in Canada is primarily offered by the government.
Canada enjoys a publicly funded single-payer healthcare system, which means that through tax revenues, the federal government provides healthcare funding that is administered by individual provinces.
Each province has its own insurance plan, which is designed to ensure that residents can visit any healthcare facility to receive any medically necessary services free of charge.
These plans are not transferable between provinces, so if you're moving within Canada, you may need private insurance until you can set up residency and obtain a new provincial health card. This typically takes a few weeks to a few months.
While most medically necessary procedures, treatments, and medications are covered under Canada's healthcare program, many Canadians carry additional private insurance plans. These Canadian health insurance plans cover outpatient prescription drugs, dental care, and eye care, which are not covered under provincial health insurance.
Finding the Best Canada Health Insurance for Foreign Nationals
Planning on traveling to Canada? Learning about the health insurance landscape here is essential before you arrive on Canadian soil. While there is greater access to health insurance in Canada vs. the US, healthcare is still not easily accessible to those without insurance. That's why obtaining private health insurance is essential before you leave your home country.
If you're coming to Canada for a vacation or on a short-term work program like IEC, you can check out BestQuote for a free instant price comparison on travel insurance from a variety of providers.
If you're planning on settling in Canada permanently, Cigna can provide insurance to protect you before you are eligible for Canadian health insurance. Get a quote today.
Aren't sure how you can immigrate but want to explore your options? Take our Canada Immigration Quiz today to see which immigration program you're eligible to use.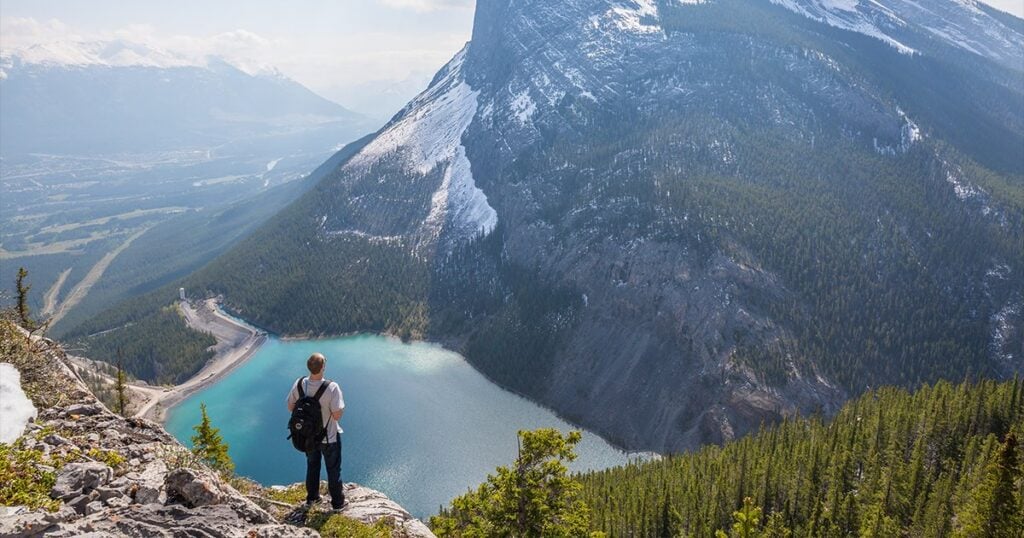 Our Partners
Enjoy exceptional health coverage
Make sure you're fully protected in Canada with an international health insurance plan from Cigna.
Get a free quote