Be Prepared
Do you have health insurance for Canada?
Our partner, Cigna, offers international health insurance plans that give newcomers peace of mind.
Get a free quote
Free
Find the best immigration programs for you
Take our 2-minute immigration quiz and we'll tell you the best immigration programs for you!
Take the quiz now
The coronavirus (COVID-19) pandemic affects the lives of everyone, especially if you are living, working, or studying in a foreign country.
Canada attracts more than a million immigrants, foreign workers, and international students annually, and many newcomers are now living more precarious lives than they may have imagined. This guide aims to bring relevant, up-to-date information to newcomers in Canada who are searching for truth, helpful resources, and solidarity during these exceptional times.
This is your essential guide on surviving COVID-19 as a newcomer to Canada.
Jump To
What you'll find on this page
COVID-19: How is Canada responding to the public health crisis?
As of early 2021, many regions in Canada are experiencing increased restrictions as they work to try quell their second wave of infections. However, optimism is on the horizon with Canada's historic vaccination campaign underway.
If you believe you might have coronavirus, you should follow the instructions of public health officials in your area to obtain testing.
For up-to-date and accurate information about the development of the public health situation, be sure to follow sources of information you can trust. We suggest the following:
Health insurance: Make sure you're covered
During a public health crisis, you should make sure that you are covered by health insurance. Cross-reference against your immigration status below to learn more about your situation.
Also, be sure to check with the health authorities in your province to see if there are any exceptional measures in place for COVID-19. Ontario, for example, has expanded OHIP coverage in order to ensure more people have access to testing and treatment.
Canadian citizens / Permanent residents
New arrivals to Canada (past three months)
International Experience Canada (IEC)
Please be advised that private travel & health insurance does not necessarily provide coronavirus-related coverage. Ensure that you read the terms and conditions of any policy.
Employment Insurance (EI)
Canada's Employment Insurance (EI) program provides benefits to eligible workers who have lost employment through no fault of their own as well as to workers who can no longer work due to sickness, quarantine, or injury. During the coronavirus health crisis, Canada has implemented special measures to increase access to EI for those in Canada who need it most.
EI is one of many resources available to people in Canada experiencing financial difficulties due to COVID-19. For more information, please refer to our guide on the special financial measures introduced in Canada to assist workers, families, and businesses during the public health crisis.
Social Insurance Number (SIN) applicants
SIN Card Applications: Individuals requiring a Social Insurance Number (SIN) are now eligible to apply for a SIN online. In order to work in Canada or claim most government financial benefits, a valid SIN is required.
Travel restrictions
Canada has implemented extensive travel restrictions to help slow the spread of COVID-19. Below is a list of the different travel restrictions. Please note that if you enter Canada from any other country, you must self-isolate for 14 days.
The travel restrictions put in place by the Government of Canada are changing frequently. For up-to-date information about these restrictions, please refer to our COVID-19 newsfeed.
Entering Canada by air or land
Stuck inside Canada / Extending your status
Any person with an active immigration application, or considering applying for Canadian immigration, should consult the special measures put in place by Immigration, Refugees and Citizenship Canada (IRCC) to assist immigration applicants impacted by coronavirus.
Working or studying from home
The Moving2Canada team has been working from home since the time coronavirus became a serious public health threat in Canada. We're right here with you and we know that adjusting to remote work isn't always easy.
We recommend these seven tips from The Muse for simple yet effective ways to make remote working work for you during this period of social distancing.
People Managing People also has a great list of tips for working from home efficiently.
Mental wellness
is a challenging time for everyone in Canada. Go easy on yourself as you adjust to this new style of living.
We have a few resources for those of you looking for ways to boost your mental wellness.
Diet & Nutrition: Diet is an incredibly important component of mental health. Use your time at home to experiment with new recipes and ensure that you and your loved ones are getting the nutrition you need.
One of the most reliable resources for nutritional information is the Canada Food Guide.
The New York Times has published many recipes that are cookable while living in self-isolation. Check those out here.
Exercise: Even if you're stuck at home, you can still find ways to exercise.
Yoga with Adrienne is a YouTube channel offering free yoga sessions that you can do at home.
Walking outside, going for solo-runs or riding a bicycle is still an option, as long as you maintain social distance.
For weight lifters bummed out at gym closures, check out Canadian gym bro, Jeff Nippard, and his recent videos on building at-home muscle-building workouts.
Therapy: It's 2021. If you're having negative thoughts and you want help, there is absolutely no shame in seeking therapy. Many therapists offer remote therapy sessions. Contact a therapist in your area to see if this is an option for you. As well, in recent years popular apps like TalkSpace and BetterHelp have brought therapy into the digital realm, through texts and other digital communication.
Meditation & Mindfulness: Taking a few minutes to breathe, relax, and reflect, can help you mentally prepare for the day and week to come. Apps like Calm and HeadSpace can help guide you through exercises for being mindful and present.
Share your experiences with our community
If you're looking to connect with others who are experiencing the challenges of COVID-19 as newcomers in Canada, check out our community on Facebook. Not only do we operate our Moving2Canada Facebook page, but we also have Facebook forums for Permanent Residents in Canada and for Working Holiday Participants.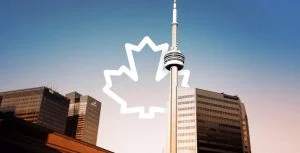 The things you need to make your move a success.
Create a Moving2Canada account to get email updates, resume templates, and a copy of our FREE Getting Started Guide!
Create your account